What are bot responses
ChatBot gives you a lot of control over the conversation flow. You can choose from many available responses and actions to give your bot knowledge and personality and to navigate through the scenario.
When the user input matches User Says, the interaction is triggered what means that the bot replies to the query. The bot can respond with a simple text, an image, cards and many more. You can mix and match all possible interactions. To modify the order in your bot response, just drag up or down.
How to use bot responses
you can use maximum 20 bot responses and actions in one interaction
mix different responses and actions within an interaction
the bot displays responses in the same order you composed them
drag and drop responses to change their order
apply filters to bot responses to trigger them only when a condition is met
decide the time when responses and actions occur using the delay
choose a button type and actions when using card, cards, button or quick replies
delay sending messages using the scrollbar
You cannot use more than one Reset, Quick replies and Transfer responses in one interaction.
Available bot responses
It's highly recommended to familiarize yourself with the compatibility table before deploying your chatbot as some of the bot responses and actions may not be supported by the integration you've chosen.
You can change the order of your bot responses any time you need. Just drag and drop the element and leave it when you want.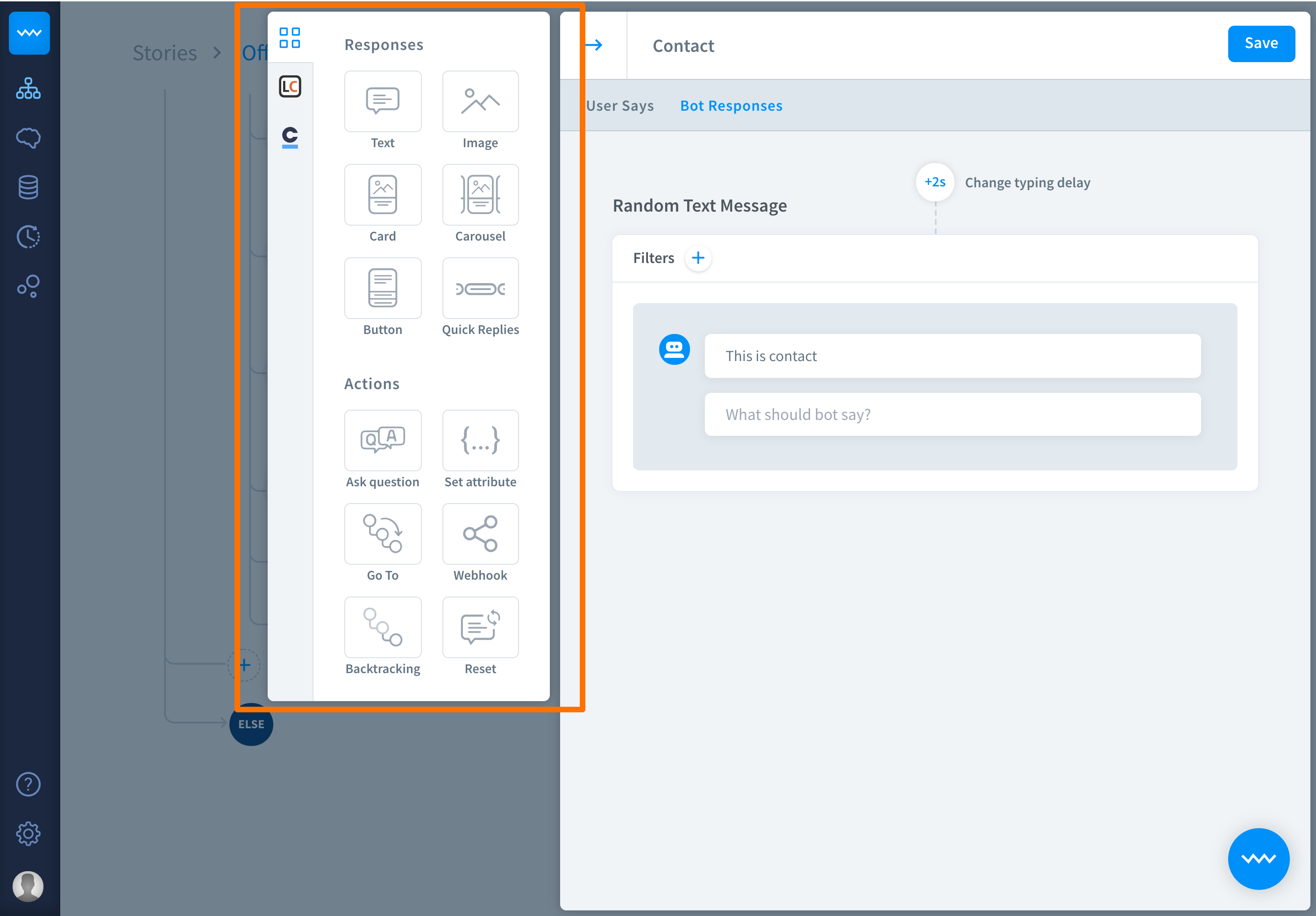 Responses:
Actions:
Bot responses designed for LiveChat
Bot responses designed for Chat Widget