Improve your chatbot day by day using the training tool.
It's challenging to predict all the queries coming to the chatbot every day. People communicate in different styles, using different words and phrases. Stop guessing what your clients are going to say and start listening and using the data you have to train your bot.
The training tool is a section which allows you to review all of the unmatched queries that had been responded with the fallback interaction and add them directly to your interactions without digging your archives or making guesses. It is also the best way to know what and how are the users looking for.
How to use the training tool
Let's see how the training tool works using an example. We've got a simple story with contact information. The user says section isn't well planned.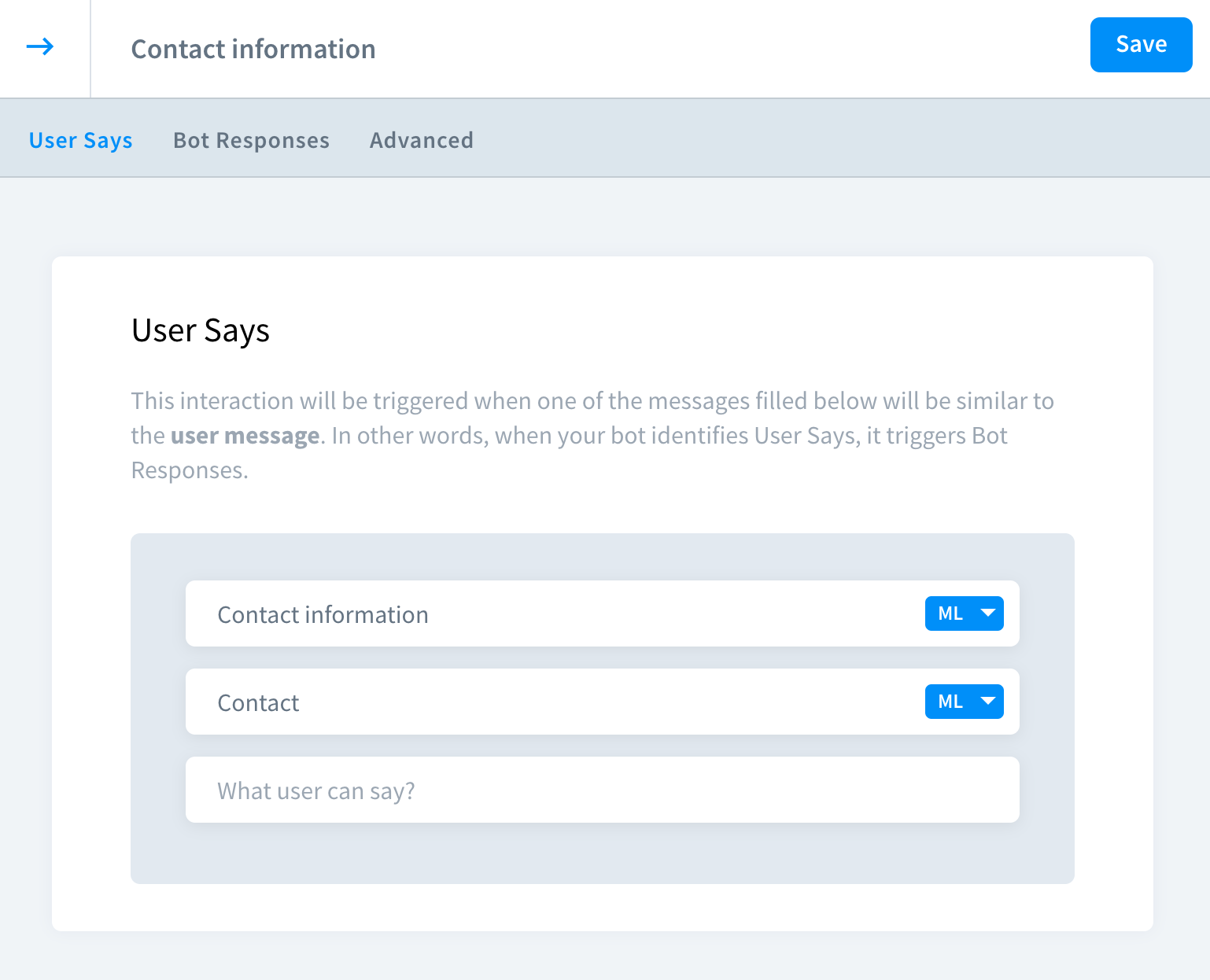 Now we will be reviewing all interactions from the past week to improve our story and bring a better experience to our users.
Go to the training section that you can find on your left sidebar.

If you want to view from a specific time period or story, use filters.

Add phrases to your stories by clicking the add button. Select the story and the interaction they should be copied to.

Select the middle button if you aren't sure what to do with the query or don't want to take any action. You can review it later by selecting the ignored folder.

When you're sure that this query shouldn't be added to your story, select the last button, delete. You won't see it again in your training section.

You can work faster using the select all option you can find on the top of your screen.

Similarly, you can review ignored phrases. Go to the ignored section and apply actions to the phrases.

Remember that the more you train your chatbot the better it gets.