Showing top

0

results

0

results found
Showing top

0

results

0

results found
7 min read
Mar 24, 2021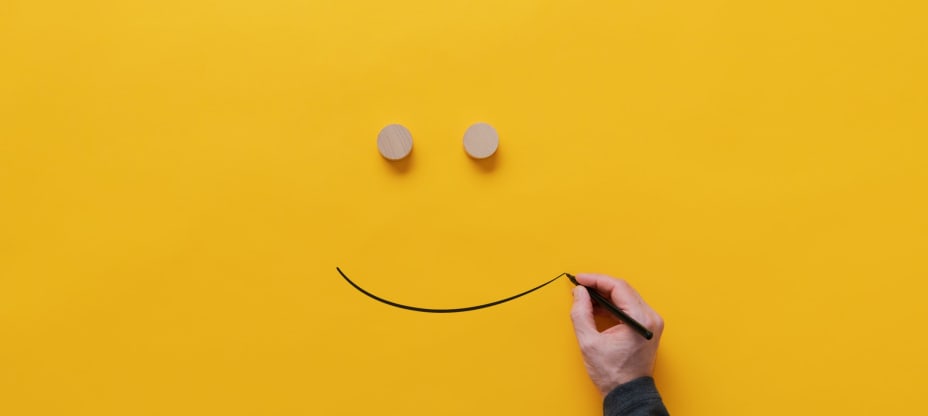 You're a customer trying to get help from a company. You've searched their website for answers, but nothing fits your problem. You try calling their support line but are put on hold for what seems like forever. Finally, you try their chat feature, hoping for a quicker response. And to your surprise, you're greeted not by a human agent but by a chatbot.
At first, you're skeptical. Will this chatbot be able to understand your problem and provide a solution? But as you begin typing out your inquiry, you're surprised at how quickly and accurately the chatbot responds. It's like talking to a human without the wait times and frustration. You're able to get your problem solved quickly and efficiently, all thanks to the power of chatbots.
This article explores how chatbots change the customer experience by providing personalized, efficient, and effective customer support worldwide. From reducing wait times to improving customer satisfaction, chatbots are transforming how companies interact with consumers, and for the better.
🤖 Would you like to improve your customer experience?
What exactly is customer experience?
Customer experience can be defined as the impression that buyers have of your brand during the customers' journey. It affects how they view your brand and will impact your bottom-line results, including revenue.
Why is customer experience significant?
A good customer experience is crucial to sustain and grow your business. A good business experience gains customer loyalty, increases customer satisfaction and retention rates, and improves brand advocacy.
Undoubtedly, more and more companies are investing in automated services, artificial intelligence (AI), and machine learning to improve their customer service. One piece of software that almost all companies are investing in is chatbots. This is because of their automation capabilities, availability, and access to a broad array of info.
What are chatbots?
Chatbots are artificial intelligence software designed to help simulate a conversation with a customer in natural language via messaging apps, mobile apps, websites, or the telephone.
Here are some essential stats that show you the importance of chatbots:
They can reduce operational costs by up to 30%.
The majority of internet users, 64%, say the most significant benefit of chatbots is their 24-hour service.
Over one-third of people, 37%, use a bot in an emergency to get quick answers.
Chatbots can answer 80% of typical questions.
There're plenty of benefits that chatbots have to offer. Let's discuss some of the ways that you can use chatbots to improve customer experience:
1. Make live chat a part of your customer service strategy
Engaging with AI chatbots is similar to having an online conversation with live customer support. There's no learning curve for customers. Plus, many chatbots implement natural language processing methods for analyzing queries and delivering accurate responses.
You can also easily integrate chatbots into your company's site or apps. Customers don't have to waste time searching online resources to find solutions. They can have a conversation with you at any time without having to leave the app they're using.
For instance, Snaptravel devised a solution to make planning a trip easy and super convenient by offering customers a chatbot consultant. They made it available on Facebook Messenger and WhatsApp. Customers can easily find the perfect holiday offer that meets their needs.
Their chatbot searches for several offers based on the customer data like city, budget, or personal preferences and gives them the most suitable offers. It works because the process is short, simple, and accurate, and it boosts customer experience.
You can also include predesigned FAQs and answers to commonly asked questions, and the chatbot will offer the solutions to customers at the right time.
However, remember that the answers should directly align with the type of questions your customers will ask. They shouldn't appear forced and should flow naturally. Making them optimized and rich with keywords is also imperative.
2. Provide 24/7 customer support
AI chatbots can do what customer support teams can't do. They can provide 24/7 customer support. This means your customers will get help even when their needs arise outside business hours.
Waiting to get a response from a customer service team via voicemail or an email message can be annoying. In a study, almost 60% of customers said that the most frustrating part of their customer service experience is long holds and wait times.
Chatbots eliminate that issue by providing your customers the feeling of communicating with a live operator anytime. It will enhance customer experiences to a great extent.
3. Lowert customer frustrations and satisfy customers' needs
Most customers, 63%, expect companies to know their unique needs and expectations. Though some chatbots are designed to create a perfect simulation of a human conversation, many are designed using AI to let machines handle dull and repetitive tasks like calculations and searching databases.
So, chatbots that are built to perform actions that capitalize on the chances of success toward reaching specific goals can satisfy the needs of customers. For instance, if customers ask human agents to reset their password for the fifth time a week, the support might get annoyed. A chatbot won't.
4. Use it as a sales tool
For ecommerce sites, chatbots can serve as a beneficial marketing and sales tool. You can use it to personalize the customer experience and journeys while offering help. They can advise customers on shopping choices and even assist them while placing orders.
Brands like Domino's Pizza have created a bot to make pizza delivery easy and fast. Users simply need to write "pizza" on Facebook Messenger or ask Alexa or Google Home for pizza, and they get it delivered to their doorstep by the delivery person.
5. Create a smoother journey
In a study, approximately 50% of customers said they would switch brands after a bad experience. To ensure that it doesn't happen to you, you need to make the buying process easier for the customer by using AI and personalizing it.
When you use a chatbot, it can pop up on the product page your customers are browsing and provide instant responses, video content, or a discount code. Customers can also use chatbots while gathering information about the product they want to purchase, the method they want to pay for it, and how they want it shipped.
Nike even has a chatbot named Stylebot that allows users to create a custom sneaker or select from several available styles.
You can gain additional info about any outfit by visiting Nike's site. The style option makes it easy for users to browse their collections quickly.
If effectively used, chatbots can improve the customer journey and even lower shopping cart abandonment rates.
6. Give your brand a personality
The flexibility of chatbots allows you to engage with the customer on different levels. Chatbots can serve as customers' essential resources for tech support, managing accounts, or finding sales info.
You can also program chatbots with different conversational styles. It can be formal, technical, precise, humorous, snarky, or friendly. It's a great way to create brand personality and keep customers returning to reengage with your brand.
7. Reduce errors
If programmed correctly, chatbots eliminate human error because there are no human agents involved. You can rely on chatbots to always give users the correct answers. While it takes away the apprehension of things going wrong, it also keeps customers satisfied.
Unlike customers, you have a learning curve. You may be stumped with some issues when setting up new chatbots and solutions.
8. Remain friendly and approachable
In a study, 32% of customers said that the biggest benefits of chatbots are their friendliness and approachability.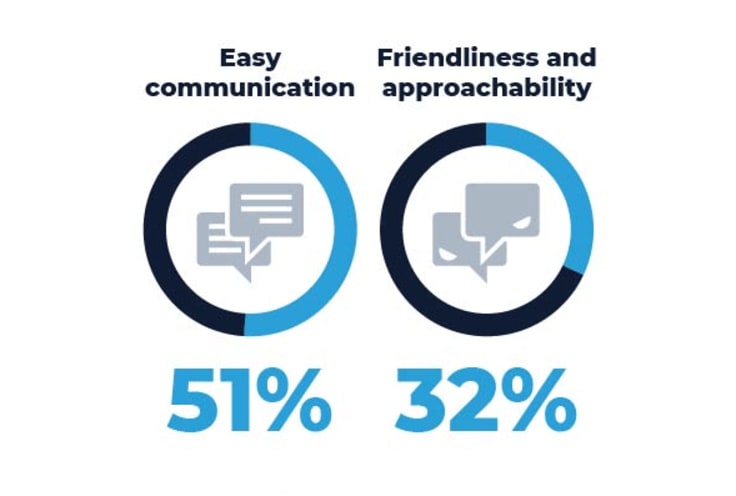 Customers often dread approaching customer support for help, and they would willingly use chatbots to satisfy specific needs if given the option. It'll also benefit you because it will reduce the time your customer support spends on the phone and replying to emails.
🤖 Would you like to improve your customer experience?
Wrapping up
Chatbot technology is one of the latest trends in digital marketing. It's designed to respond to customer queries, automate repetitive tasks, and create a flawless simulation of a human conversation.
Implementing chatbots in your business can greatly benefit you because they can reduce costs, save time, improve customer experience, increase conversions, and, most importantly, keep your customers satisfied and happy.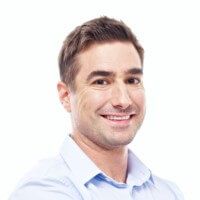 Tim Ferguson
Tim Ferguson is a writer and editor of Marketing Digest. He helps SEO agencies with link building, content marketing, online reputation management, and blogger outreach. When he isn't writing and editing for Marketing Digest, he spends time learning more about content marketing and getting better at it.