Showing top

0

results

0

results found
Showing top

0

results

0

results found
The first chatbot (Eliza) dates back to 1966, making it older than the Internet. Yet the technology had to wait a bit to flourish at scale. It was not until 2016 that Facebook allowed developers to place chatbots on Messenger. Brands started to develop their chatbot technology, and customers eagerly tested them to see what they were capable of.
Although the interest in chatbots started to subside in 2019, the chatbot industry has flourished since the pandemic.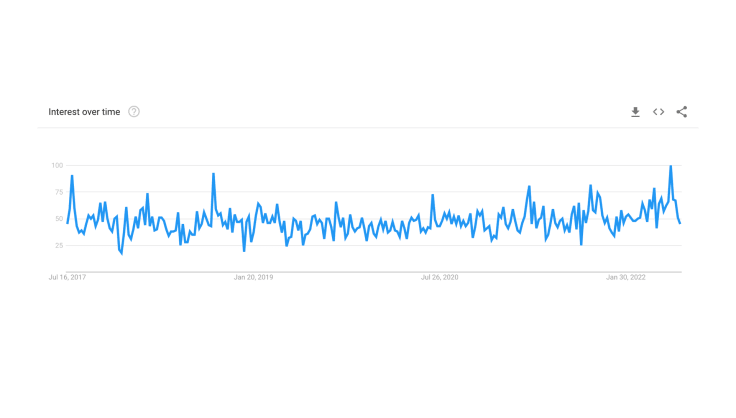 To stay afloat, many brick-and-mortar shops turned into ecommerce stores and began facing new customer service challenges. Companies started willingly implementing chatbots to cope with customer support interactions, improve customer experience, and lower support costs. The chatbot trends show that online shoppers have gotten used to chatbots over the past few years and are more likely to interact with them.
I gathered a few chatbot statistics to show you how chatbot usage has evolved over the past few years. Let's jump in!
🤖 Numbers don't convince you? Test ChatBot to see how it can help your business.
1. Customer preferences
Research shows that customers have already developed their preferences for chatbots. Consumers eagerly turn to them to handle minor issues or when they are in a hurry. They don't mind if they're served by a chatbot as long as the bot responds to their questions in real time and helps them quickly resolve their problem.
However, customers expect brands to let them connect with a real person when the complexity of a problem goes beyond the chatbot's scope.
2. Chatbot usage
Younger generations are especially keen on chatbot technology. Millennials like to handle support issues independently, and chatbots are the perfect solution. Data shows that more and more companies, including market leaders such as LinkedIn or Starbucks, are incorporating intelligent assistants to handle customer interactions.
3. Chatbot market statistics
The rising popularity of messaging apps and the higher demands of customers in the banking, health, or wellness industry is giving chatbots a boost. And as they're proven to lower operation costs, business owners worldwide are more eager to implement them on websites and messaging platforms such as Facebook Messenger or WhatsApp, as well as mobile apps. (Insider Intelligence)
4. Social media and messaging
Social media is changing how people communicate, influencing the frequency, time, and duration of interactions. People exchange messages with friends and family members non-stop. Their new communication habits translate into new ways to reach out to businesses. This shift became a real challenge for brands, and chatbots help them to face it.
5. Benefits for business
Customer service bots
There are over 2 billion digital buyers worldwide. Given the current trends that intensified during the pandemic, there'll be only more customers in the future that require support.
Therefore, customer service bots seem to be a reasonable solution for brands that wish to scale or improve customer service without increasing costs and the employee headcount.
Chatbot marketing
The advancements in chatbot technology and machine learning enable chatbots to deliver a more personalized customer experience.
But chatbots not only help businesses offer personalized support at scale, but more and more brands also use them to promote their products and services, generate leads, and boost website engagement.
🤖 Numbers don't convince you? Test ChatBot to see how it can help your business.
Chatbots in sales
The trends show customers jump from one channel to another while searching for products. This means that the more touchpoints you offer, the greater the chance the customer will stumble upon your offer and select your products.
However, managing effective customer service on multiple selling channels is becoming more difficult as the modern consumer's patience threshold has lowered. Customers expect brands to respond to their sales inquiries instantly, and chatbots can help achieve that goal.
6. Voice
While talking about chatbot statistics, it's impossible not to mention voice technology. Although it isn't as popular in customer support and marketing operations as chatbots, voice technology is developing in its way.
Brands such as Google and Amazon fuel the voice trend by creating more personalized and approachable interfaces, and many others are following in their footsteps.
7. Chatbot industry & AI technology forecast
Chatbots have become well-established in customer communication, though companies are still learning how to make the most of them. More and more businesses are going to invest in virtual assistants and AI to reap the benefits in the future.
Would you like to become a chatbot designer?
Go beyond the chatbot statistics and start building chatbots for your business. Take our ChatBot Designer Video Course and become a professional conversational expert.