User Entities help your chatbot identify and extract specific information, that's important for your business, from user replies.
Entities refer to a group of words similar in meaning. They help your chatbot to define precisely what the user wants.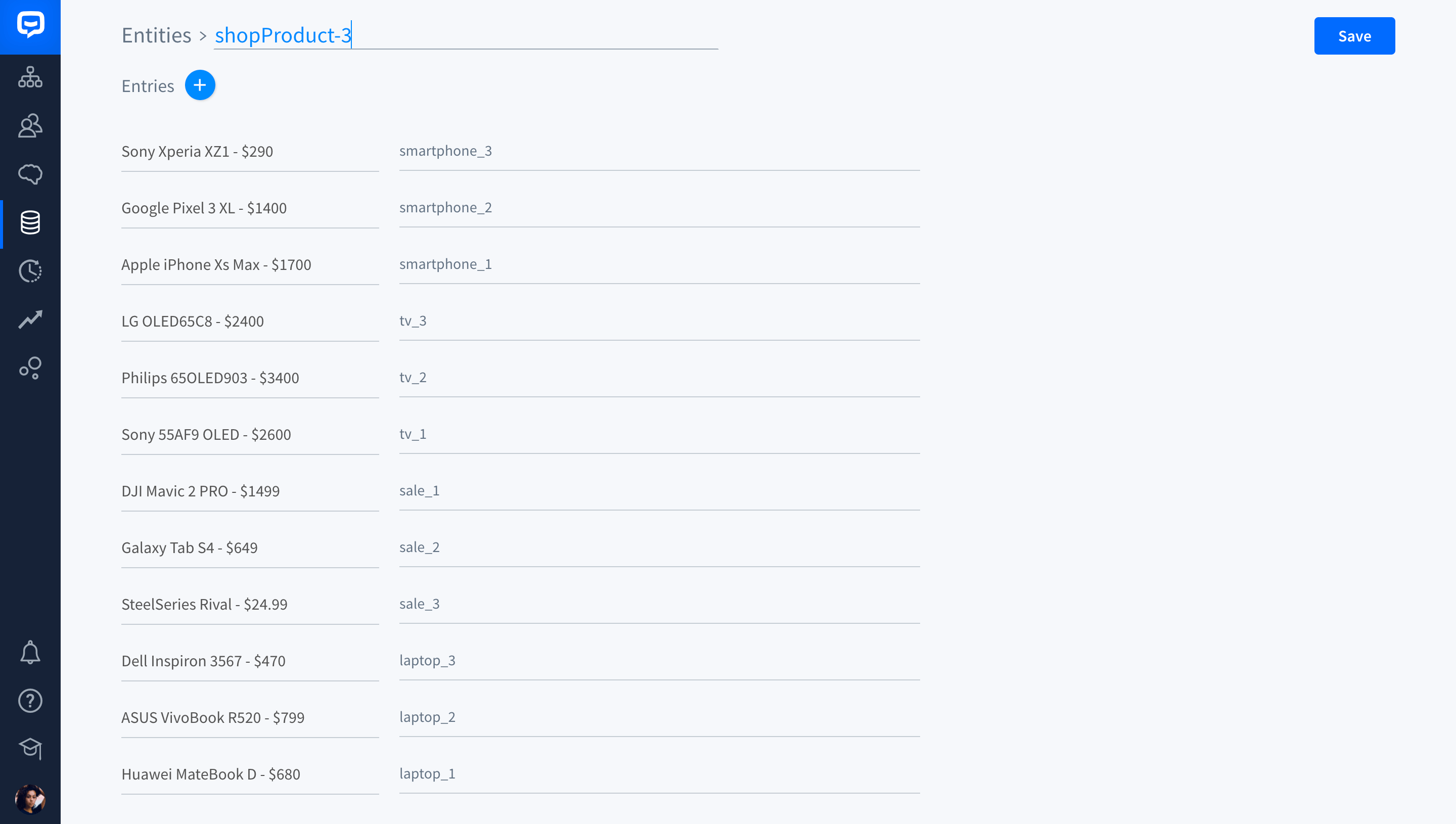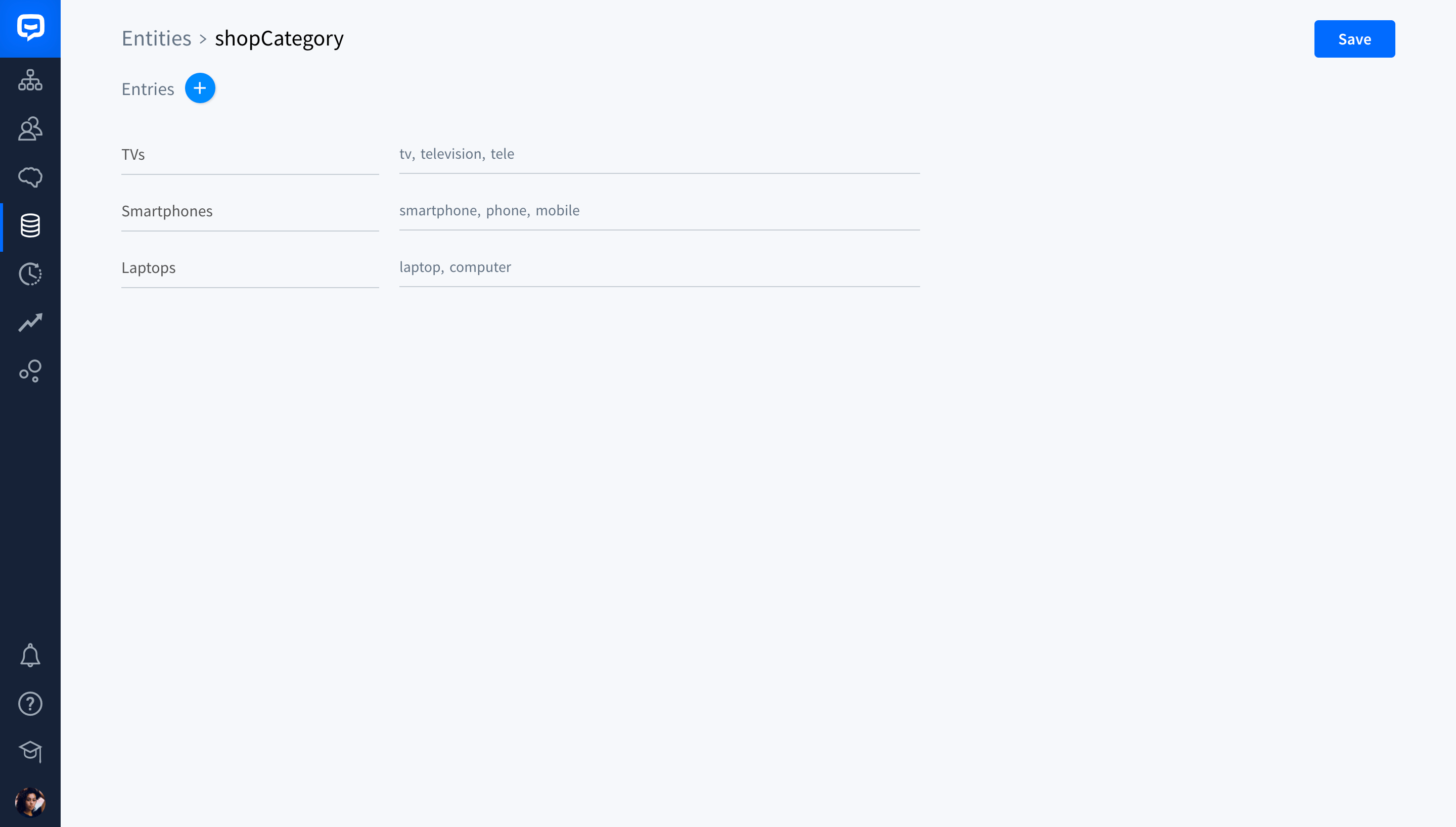 Good to know
You can create as many entities as you need.

One entity can have a maximum of 2000 entry reference values.

One entry reference value can have a maximum of 99 synonyms.

Check out the list of system entities before creating your own entities.
See Also: