Log in to your ChatBot account to see your dashboard. To enter the training, select the option from the left sidebar.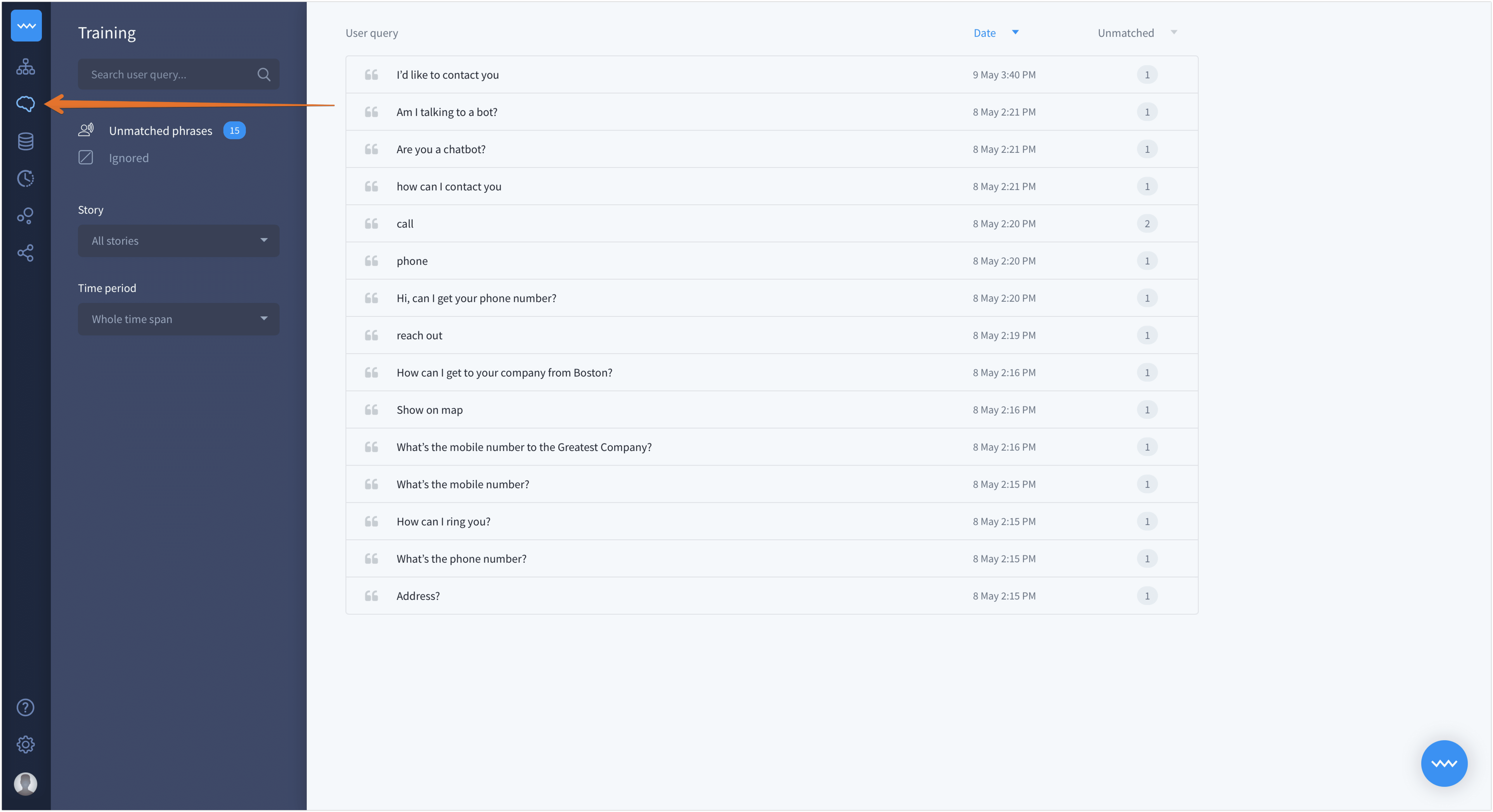 The left panel
Here, you can see the training tool. Let's check its main components. In the left panel you can see the tools to filter the view of the queries.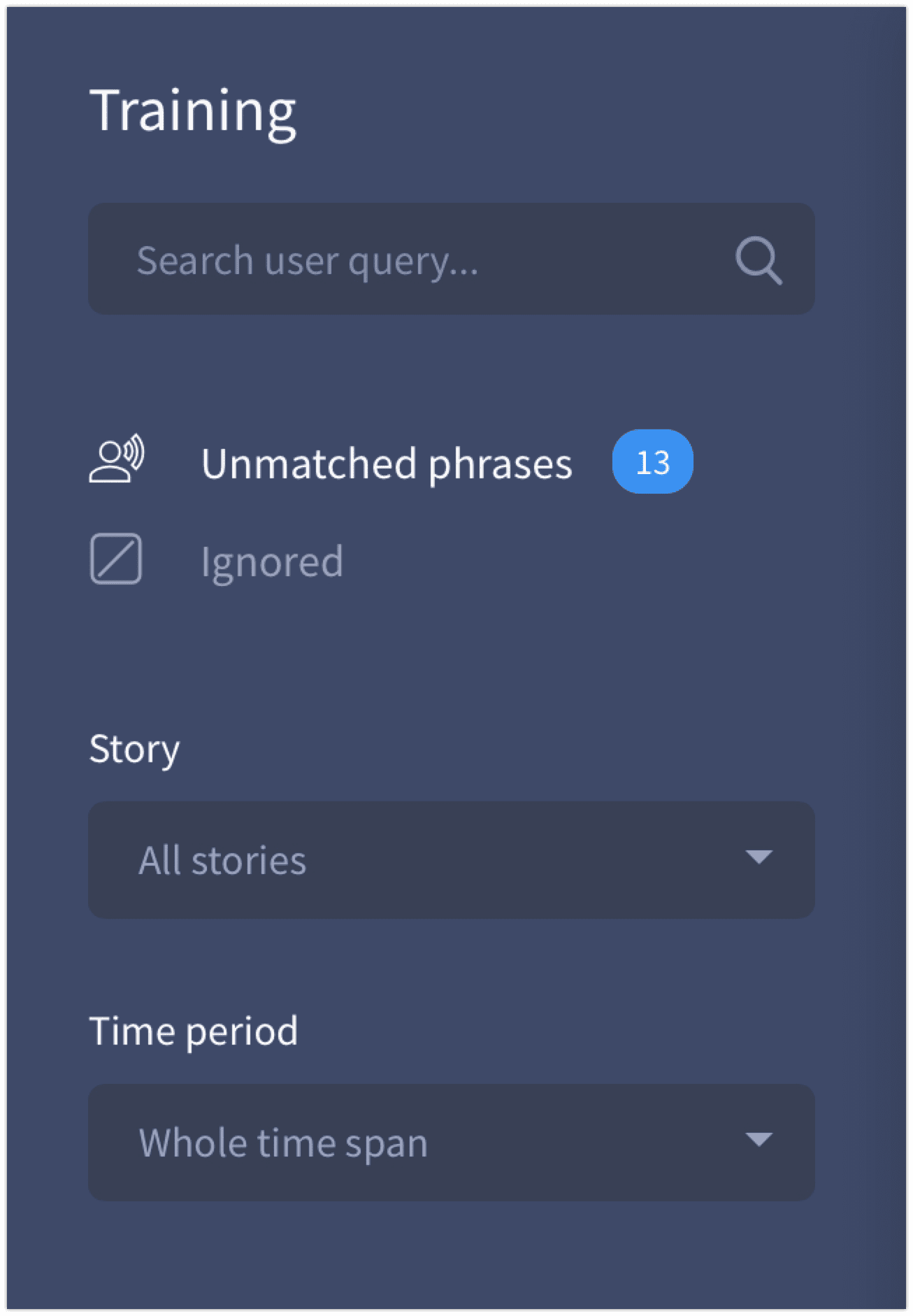 The search field – type a word or a phrase to find it quickly.

The number of unmatched phrases – the total number of phrases to review.

Ignored – find all queries that you decided to entirely ignore during trainings.

Story – focused on one story only? Don't waste your time and review unmatched phrases only from one selected story.

Time period – select the time range you want to review.
The right panel
On the right side, you can see the list of unmatched phrases. Move the cursor over any of them to apply an action to it. You can choose one from three available options: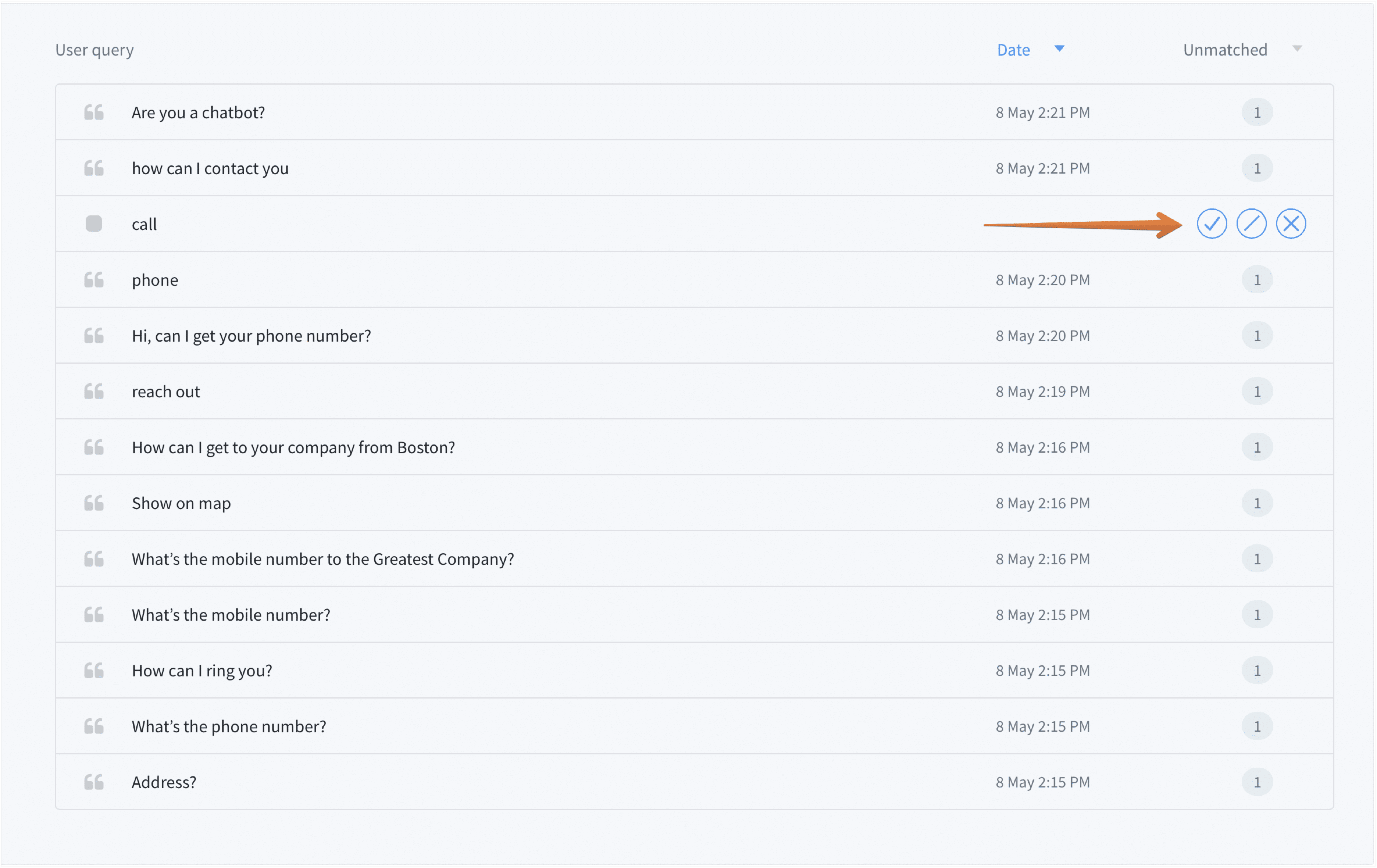 Add – Select the story and the interaction that you want the query to be added

Ignore – If you don't want a phrase to appear again in training, ignore it. You can undo this action in the Ignored section.

Delete – Remove phrases temporarily from the training. If a phrase occurs again, it'll appear as an unmatched query.
You can sort phrases by the time and number of occurrence.