Whether you start your adventure with ChatBot or return to the app to add a new interaction, you enter the Dashboard.
Your Dashboard gives you a full overview of what's happening with your chatbots and ongoing chats. We'd like you to focus on what matters: your bot. That's why ChatBot is user-friendly and easy to understand the environment.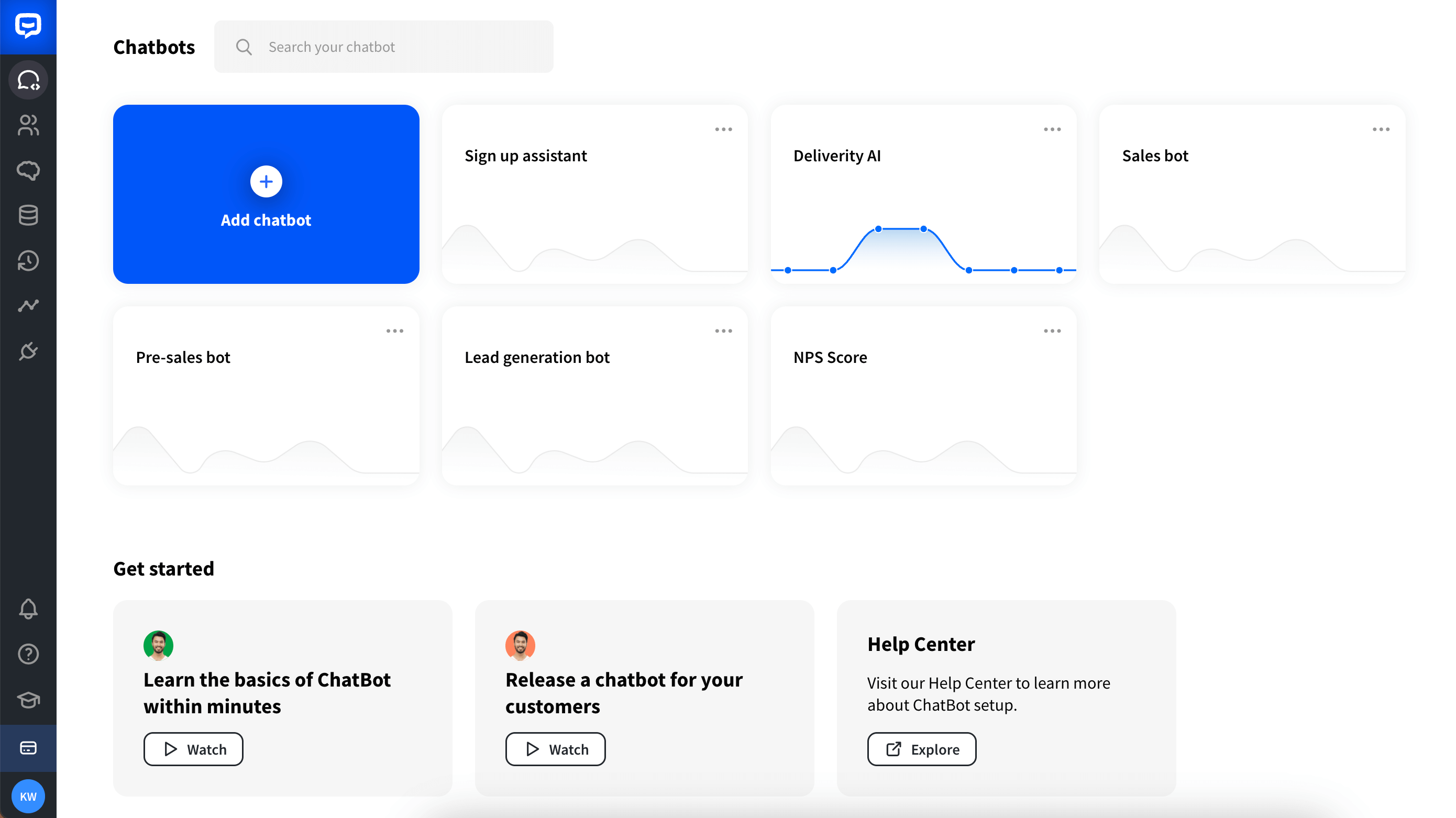 ChatBot dashboard sections
Chatbots - the center of your bots where you compose, analyze, map, and test your chatbots.

Training - review all queries that couldn't be matched by your bot. Add them to the interactions directly so the phrase will be recognized in the future.

Entities - get an array of possibilities to collect and verify user data. Entities can be used to recognize synonyms, product lists, titles, or input types such as integers, dates, weather, etc. Pick one of the system entities or create your own.

Integrations - integrate your stories with third-party applications such as LiveChat, Messenger, Zapier, and Slack. You can also embed the bot into your website using the Chat Widget.

Archives - get real-time insight into your bot performance. Every chat is shown as a separate thread with dates, existing integrations, and visitor details.
Academy - start free courses that will guide you through the process of creating chatbot stories. Each lesson explains a different use case. With the know-how, you can build any chatbot you need with confidence.
Get started with ChatBot
First of all, we recommend you complete the onboarding lesson in the Academy. It'll give you a general understanding of the key elements of the ChatBot and help you start your work. Now you're all set up with your first chatbot. You can start a new project or import an existing one from templates.