What is a ChatBot template?
Templates are customizable chatbot Stories that let you launch task-specific chatbots in just a few clicks. Breathe life into your chatbots within minutes.
free to use
wide choice
easy setup
Learn more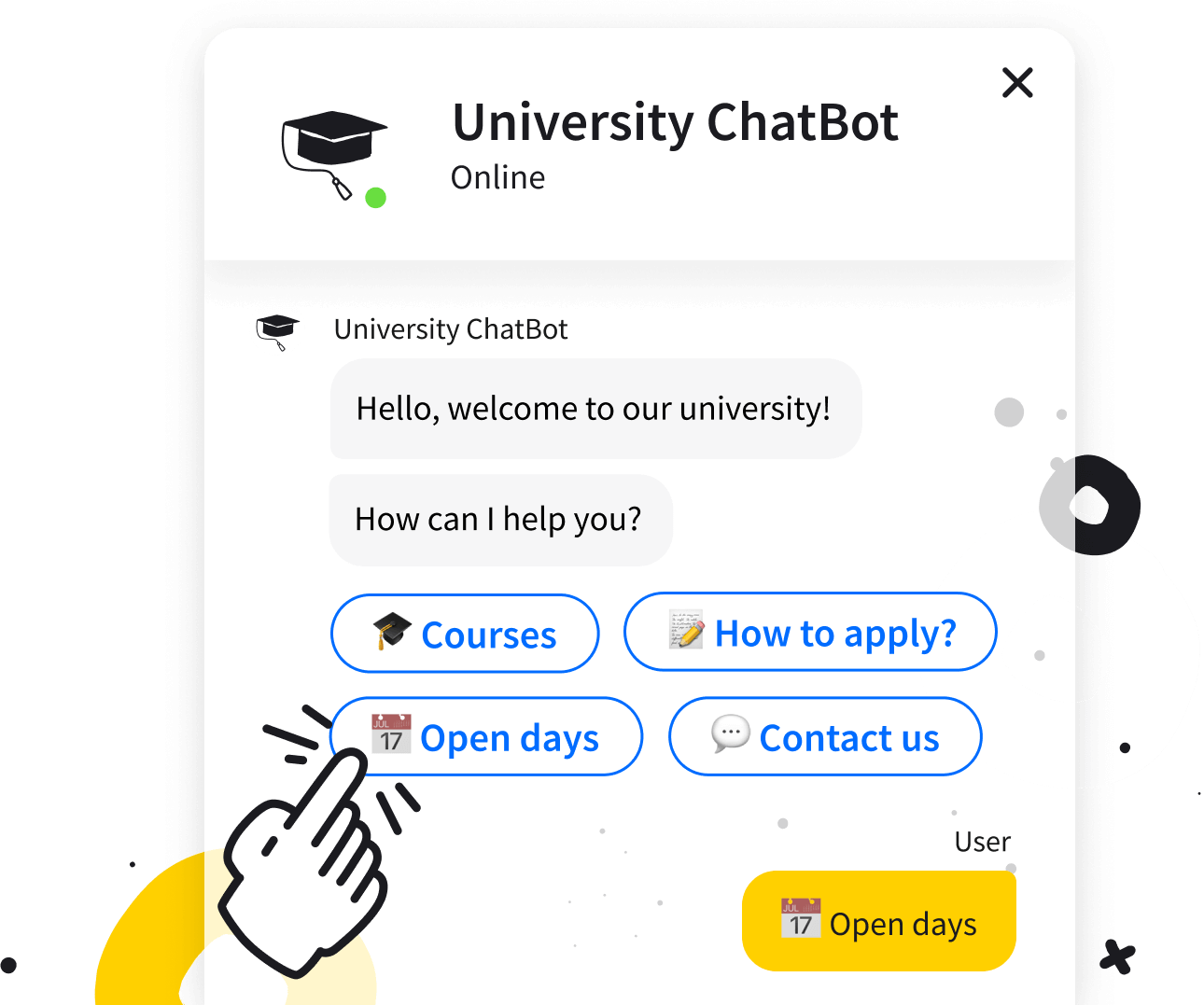 How to use a chatbot template?
Templates are the easiest way to launch chatbots on websites and messaging platforms. Easily import them and quickly customize each to your liking. No coding required!
Learn more