Showing top

0

results

0

results found
Showing top

0

results

0

results found
Chatbots: your next best CX friend
You could be forgiven for feeling like the rise of chatbots happened overnight. It wasn't even long ago that human-powered live chat was thought of as a tertiary feature (one that rarely even featured on websites, let alone one that could actually generate leads, conversions, or sales). These days it seems like more and more conventional purchasing journeys feature chat as an option - and increasingly website visitors are coming face to robot face with a chatbot.
We're living in a time where chatbots are no longer bad scripts: they're cost-effective, always-on tools that's capable of interacting with thousands of customers at once, in real-time, or even preemptively.
You can't overlook the chatbot's case for your business, both as a customer experience and sales tool. However, much has been made of the commitment to using machine learning to enhance a customer's journey through the marketing funnel and whether that contradicts your customers' preferences. 57% of customers who choose to call businesses instead of talking online do so because they want to speak to a real person.
But those figures relating to customers' collective distrust of bots generate bad press for automated dialogue. While there is definite logic in maximising opportunities for a human customer service workforce to establish more emotional connections with users, there are areas where chatbots can excel in bringing an unparalleled customer experience model to your business.
Instant troubleshooting
Roshni Dahl of Quirk.ie refers to a study completed at Harvard's Business School which found that customers generally prefer a swift answer as opposed to a wholly accurate one. She highlights the need for underlining a visitor's value with quick interactions as a driving force behind her company's decision to roll out chatbots. Capable of natural language processing, these chatbots can recognise a customer's question before firing back a response instantaneously.
That said, it's common knowledge that customers with more nuanced queries favour human to human interaction; when it comes to emotion, you should be paying particular attention to your customer experience model. Craft one that's capable of having enough personnel on-hand to deal with customers in need of human interaction while allowing for chatbots to handle the bulk of the binary, non interactive user queries that necessitate simple yet speedy solutions.
Basically: let bots handle the password resets and address changes and your human team handle the service complaints and feedback sessions.
Administrative excellence at a fraction of the cost
US retail store Best Buy has a very nifty tool in their 'Best Bot'. It's a chatbot that can instantly deal with customer order enquiries. Sometimes, your customers aren't interested in calling your customer service desk between 9am and 5pm just to check the status of their order, which is exactly when a chatbot can shine. The Best Bot, for example, asks a short series of close-ended questions to determine the type of enquiry, and has the ability to rapidly source a customer's order status while leaving the door open for further help from a real person if something seems more complicated.
Best Bot can also interpret keywords to answer enquiries about store locations and engage users on a more human level if it detects words that are linked to dissatisfaction.
IBM reports that the consistent efficiency of dealing with the bulk of customer enquiries and troubleshooting will lead to chatbots saving businesses around $8 billion by the year 2022 - a jaw-dropping increase on the $20 million saved in 2017.
Communication at anti-social times
Chatbots create a cost-effective means of servicing (most of) your customers during those awkward times at night and on the weekend.
Did you know that customers can expect to be held in limbo for an average of seven minutes before being assigned to a customer care agent? This is a particular Achilles heel of businesses that pay more to keep staff on the other side of the line ready to deal with customer issues outside of traditional working hours. It sends a positive message to customers but represents a considerable overhead – especially to keep your lines open during the weekend.
By installing chatbots to ease the burden on much of your around-the-clock customer care team, you minimise the risk of worker fatigue and save a significant amount of money on anti-social pay rates.
Highly adaptive
Chatbots can bring a sharp adaptability to your customer experience. They're not only capable of handling password resets and providing answers out of hours, but they can also detect users writing in multiple languages and adapt their responses accordingly.
Having a multilingual chatbot serving customers opens the door to a potential customer-base of billions of people - although some experts have highlighted the difficulty of getting it linguistically correct. Vic Yankoff, the developer of health chatbot GYANT said "the benefits of multilingual bots are enormous. They are hard to get right, but if you succeed, the number of new users and markets you tap into are astronomical."
As AI and machine learning evolves, more and more businesses will work on bringing highly adaptive chatbots to the frontlines of their customer contact, and make them touchpoints of customer journeys.
More engagement opportunities
How often do we see a friendly greeting appear in the bottom corner of our browser when browsing e-commerce sites? More webmasters are adopting preemptive chatbots that take the initiative of making their presence known to customers; with such a consistent and cost effective way to bridge the gap with your site visitors, it's quickly becoming imperative for your business to make use of such a powerful customer contact tool (when done well) if you want to stay competitive.
Roshni Dahl proposes that a highly engaged customer is considerably more likely to make their way through the bottom of your sales funnel and that it's managed chatbots that hold the greatest potential for capitalising on the potential power of a captivated audience.
During his keynote speech at the F8 conference, Mark Zuckerberg announced that businesses would have the opportunity to develop chatbots through and with Facebook's Messenger service. The move is significant because of Messenger being primarily an app for users to converse informally with friends. Having bots to interact with individuals through the service is evidently part of Zuckerberg's commitment to make the act of talking with robots feel more comfortable for all users, with the Facebook CEO explaining that this a chance for customers to talk to businesses as if they were a friend.
Furthermore, there's simple measure you can take that enhance a bot's ability to engage visitors. A chatbot's manner can be optimised to entice wider audiences to interact, but simply creating an avatar for your bot can make all the difference in adding an extra dimension of approachability; it can also be integrated into your existing software ecosystem easily. By placing a thumbnail beside your website's chat function, you're not only drawing the visitors' attention to your chatbot but creating a human element from which it can add a sense of personability to the mix.
Ability to conform to house styles and conventions
Your brand is your identity, and it's important to maintain a consistency in communicating with customers. While human customer care operatives are able to bring their own personality through when creating bonds with customers, it's chatbots that are capable of maintaining a tone and lexicon that's in tune with your company identity.
This approach works extremely well when your business markets itself to a select demographic. Younger audiences can respond well to the more friendly and informal manner of communicative styles, while older customers looking to make a purchase in a less impulsive, more serious market - life insurance, for instance, may require a more formal conversational style.
The beauty of the chatbot is that it's on hand to forge a customer experience that feels tailored to the customer - able to adapt its approach to ease different types of customers through the conversion process based on their anticipated manner. This makes for a universal company image that users can relate to. (limitations discussion, tie back to agent-sssisted chat also)
Conclusion
Recent years have seen customer service bots gain prominence at a rapid rate. Gartner predicts that by 2020, 85% of a customer's interactions with a business will occur without any direct human influence, making early adoption of chatbots an essential method of future-proofing a business.
While CX will nevertheless stay dependent on that human element as we've expressed before, the burden of solvable user issues will be lifted from customer care teams - allowing for less burnout and fatigue. More meaningful interactions and a lower risk of having to work anti-social hours is great for staff morale as well as your bottom line.
Chatbots greatly limit the prospect of human error, while keeping company telephone lines open for complex matters of troubleshooting. It creates an excellent potential for departmental synergy. It may still be some years of creating the ultimate seamless experience for customers, but the future of customer service is here: in automation, personalization, and a seamless and intuitive customer experience.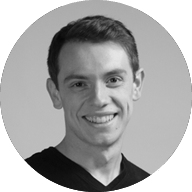 Seán Cotter
Head of marketing at The Chat Shop, award-winning live chat and chatbot design, strategy, and management providers. When not writing about lead generation, customer experience, and the power of conversation in digital, he can be found playing McDonald's monopoly.