Showing top

0

results

0

results found
Showing top

0

results

0

results found
The Post-sale Process: Key Things Retail Stores Should Know
10 min read
Jul 27, 2022
In retail marketing, businesses focus primarily on acquiring new customers to increase their sales and potential market reach. Of course, this is critical to the success of your company.
However, ensuring your new customers become repeat consumers is even more important in developing your company's sales. And the most critical factor in establishing customer loyalty is the post-sales process for retail.
Some people still believe that once the buyer pays, the deal is done. This is far from the case. You'll pass up a fantastic opportunity to acquire consumers and establish loyalty and retention if you don't provide the proper after-sales service.
Effective sales processes enhance conversions, turn more potential leads into closed deals, and ensure that all of your customers receive excellent and reliable customer service.
However, many sales managers fail to create a scalable after-sale service that regularly brings in repeat customers. So, what steps can you take to attract and secure more satisfied customers?
Ready to refresh your post-sale process?
What is post-sale?
Before we get into attracting and securing more potential customers in the future, it's critical that you grasp the idea of the post-sales experience and why they are significant in retaining clients.
A post-sales process is a set of operations you complete after potential customers undergo the sales funnel and purchase a product or service from you.
You've jumped through several hoops to get someone to buy your stuff. Is it over now that the transaction has been completed? No, it's not. You must take various measures to provide a wonderful experience and satisfy your new client with the service.‍
These groupings of activities may involve sales, marketing, and customer support responsibilities, and they fulfill the customer's responsibility to your service or product. These efforts also serve to strengthen and expand customer retention.
Why should you improve your after-sales service?
Marketing teams use an after-sales service to decrease client unhappiness. They also monitor any complaints to analyze their performance and demonstrate customer dedication, which may subsequently assist in establishing a company's favorable brand reputation. Different departments must follow up on the post-sales process since it provides a variety of advantages and applications to each of them.
How customer reviews help improve post-sale
After product review, product teams will profit from the post-sales process by learning from customer data. Remember that it's critical that ecommerce businesses safeguard data with the proper platforms and management tools and ensure the safety of the information they store. As it's possible, perceived performance may differ from actual performance, resulting in consumer dissatisfaction.
Learning from the protected information and data you get from current customers may lead to the necessary modifications to the product being made at the right moment, preventing customers from returning the goods, switching to the competition, or complaining about the brand or service.
However, although critical for client loyalty, most enterprises overlook after-sales service since most are only interested in making sales and lose out on an ideal opportunity to convert customers into repeat clients.
Benefits of the post-sales process for retail
With the effects of ecommerce on retail companies during the pandemic, competition has become severe, and buyers conduct more research before purchasing. As a result, they want businesses to satisfy their demands and successfully address their concerns.
The after-sales service influences the client's purchasing choice. This is especially critical when making larger purchases. The potential customer won't only purchase your goods, but they'll also expect the service to meet their standards.
In Philip Kotler's book, Marketing Insights From A to Z, he states, "companies need to pay more attention to servicing and pleasing their current consumers before they embark on an endless race to attract new ones."
That's why you must allocate a budget to the after-sales processes to build loyalty among clients by improving customer support to address customer concerns.
Businesses should also have proper management of feedback on their products. Product reviews, online shop ratings, and other feedback forms are critical for attracting new consumers or launching new products. The power may persuade these potential purchasers of social proof, which is why managing positive and negative evaluations is critical – it may directly influence potential consumers.
As a result, it's worthwhile to spend on after-sales to build loyalty among clients who have previously shown an interest in you and your goods. You won't have to invest as much in client acquisition because such customers are already part of your customer base.
There are several benefits of the after-sales service.
1. Develops and maintains business-to-customer relationships
It's a given that every company should satisfy their customers with their purchased service. But how do you achieve it?
A successful post-sales process will ensure that your customers are happy with your product and experience. You can also ensure that your current customers get the best out of their purchases by offering exceptional customer service.
It's also worth noting that 60% of shoppers encountered out-of-stock products in the three months before October 2021. Only 13% of consumers waited for the item to be restocked, while more than 70% switched merchants or brands.
Brands that foster loyalty — through communities, customer service, communications, or other marketing methods – are more likely to retain satisfied customers in the long run.
With 80% of customers departing a business after three negative encounters, communication is critical to managing customer satisfaction and expectations in the face of inventory issues. Integrating authenticity and transparency into your marketing will increase trust and customer retention.
2. Strengthens your business' digital reputation
It's a given that you will make your clients happy about buying your product if you can meet their expectations. But how do you do so? By effectively addressing their concerns through a people-centered response strategy and proactive communication. Cater to the audience's information requirements and consider their emotional sensitivity to the subject.
Communicate risk-averse messaging that views the company as a medium- and long-term concern. Determine a reasonable frequency of discussion and follow through on your commitment. If you know you'll be sluggish to respond due to a crisis or something else, send out preemptive messages informing them why and how to reach you if there's an emergency. Establish internal systems to elevate critical concerns that must be addressed as soon as possible.
By addressing their problems effectively, you'll improve their opinion of you. In turn, you may get customer recommendations, which can be even more powerful than direct advertising— strengthening your business' reputation.
3. Refines and improves your products or services
Receiving feedback allows you to determine what needs to be changed and improved about your product. This type of information can help refine and improve your products to meet the demands of your customers better.
4. Challenges you to assess your sales processes
After a while, you might have become familiar with your selling method and feel it is working well enough not to be changed. However, we're talking about a fast-paced sector, and what works today may not work tomorrow. Continuously evaluating all of your procedures allows you to thrive in this ever-changing industry.
4 essential post-sales tips for online trading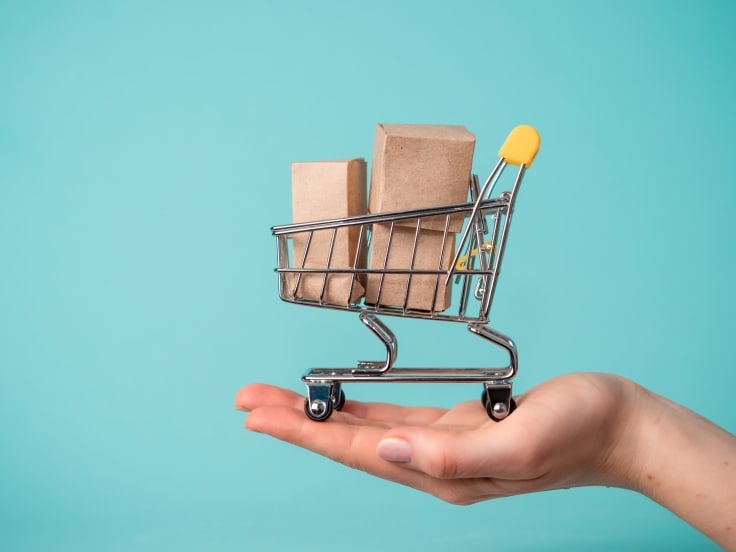 There are various indicators that businesses should monitor, one of which is the returning customers' statistics. This is the number of customers who have previously purchased a product from you and have returned to make a new transaction.
According to a study by Frederick Reichheld of Bain & Company, increasing customer retention rates by 5% improves earnings by 25% to 95%.
With these figures in mind, it makes sense to focus your after-sales strategy on nurturing your existing clients who continue to spend money on your goods or services. This is not to argue that you shouldn't market to potential buyers, which is essential.
However, these facts should be considered when deciding how much money to spend on attracting more customers vs. taking care of your current customer base.
Here are four critical after-sales tips that you should know to increase customer post-sales relationships:
1. Determine your VIP customers and cater to them
There are several methods for determining who your VIP clients are. It's vital to understand who these consumers are. It would help to find out which ones are brand ambassadors with the most friend recommendations, and which influencers drive the most sales by discussing your items on the internet.
Once you've discovered these VIPs, executing a customer segmentation marketing plan for each subgroup helps keep the connection. It will also let you learn how to convert new consumers into these VIP groups. Not to mention, this technique will provide far superior outcomes than a one-size-fits-all marketing campaign.
Prioritizing current consumers when releasing new items is fantastic for customer loyalty. It shows that the business cares about and appreciates previous customers by providing them with first-hand information about new products and services.
One of the fundamental components of customer loyalty is exclusivity. Customers feel special when they see themselves as unique. VIP customers will get a product and an experience beyond the commercial relationship.
2. Figure out what makes buyers return to your business
Determining what makes these top customers so loyal and whether you can reproduce those products can expand your top customer lists and increase repeat sales.
According to data collected by Microsoft, 90% of American consumers factored in customer service to strengthen their loyalty toward a brand. Previous studies also mentioned that rapid delivery, easy and quick online returns, competence, understanding, and customization were the top reasons for repeat shop purchases.
It's also positive for any ecommerce service to schedule contact actions. This can be done via emails or personal messages.
The online customers will be asked questions about the shipment, such as has it arrived and is it satisfactory.
These client communications can include helpful content about the product and recommend similar or new products. They also invite customers to leave reviews on the website or other channels.
Marketers and most brands can benefit from the feedback of their customers. This will allow you to learn more about your customers' most pressing questions and concerns and help you solve them.
3. Determine the top traffic customer sources
Every day, more and more techniques drive visitors to your website. Hundreds of distinct traffic sources may be tapped into for each new traffic production approach.
Ecommerce success requires more than just a great website; you must also have good traffic to your online business. According to a recent Statista analysis, the top traffic generators are direct-to-site, email, and SEO.
While Google is most widely linked with algorithm updates, every search engine and many websites' internal search engines alter their algorithms regularly. The only method to detect this fast is to segment your traffic depending on its source. To detect algorithm changes immediately, you should monitor specific traffic sources continuously.
4. Maintain business-to-customer relationships through customer support
Customers can also contact companies in the same way they contact their customers.
Contact can be made regarding the purchase of the product, support, and many other matters. The brand must maintain a functional communication channel that can be used to meet existing demands.
It's a mistake to abandon customers after they have purchased a product. They need support to get the best out of their purchased product. Not to add that customers may be looking for information on new items to purchase more things from the business.
Ready to refresh your post-sale process?
Supercharge your sales process with the after-sales service
A post-sales process aims to ensure that you do not skip any stages and that your transition from the sales team to the customer support department is as smooth as feasible. Your consumers will receive the attention and service they require by implementing an adequately defined procedure without you having to double your efforts.
A productive post-sales process allows your retail business to assist your consumers in getting the most out of your offer, boost overall consumer trust, and collect helpful feedback that will help you transform your business and services. After all, it's more difficult and expensive to bring in new consumers than to keep existing ones pleased. You can do this by carrying through on product support, customer service, customer feedback, and continual assessment.
At the end of the day, what your trading site provides in the after-sales process is what purchasers remember.
It's time for you to consider streamlining order management, personalizing the purchase experience after the sale, engaging with your consumers in a way that corresponds with your branding strategy, and resolving shipping concerns in a matter of seconds so that the sales process of your retail business is supercharged.