Promote your holiday season discounts on your website and Facebook page with the Black Friday Chatbot. Forget about disrupting pop-ups and start promoting your discounts using an engaging conversational experience that works perfectly on mobile and desktop.
With the Black Friday Chatbot, you'll be able to:
Promote your discounts
Send your users discount codes directly in the chat widget
Collect contact information (e-mail addresses)
Engage more website visitors and Facebook users
Core features
Welcome and engage more users
ChatBot's greeting and welcome message provide an opportunity to create a strong first impression. Welcome your visitors with an engaging image, gif, video, or call-to-action button. Easily customize the template, edit an existing scenario, and add more ChatBot responses.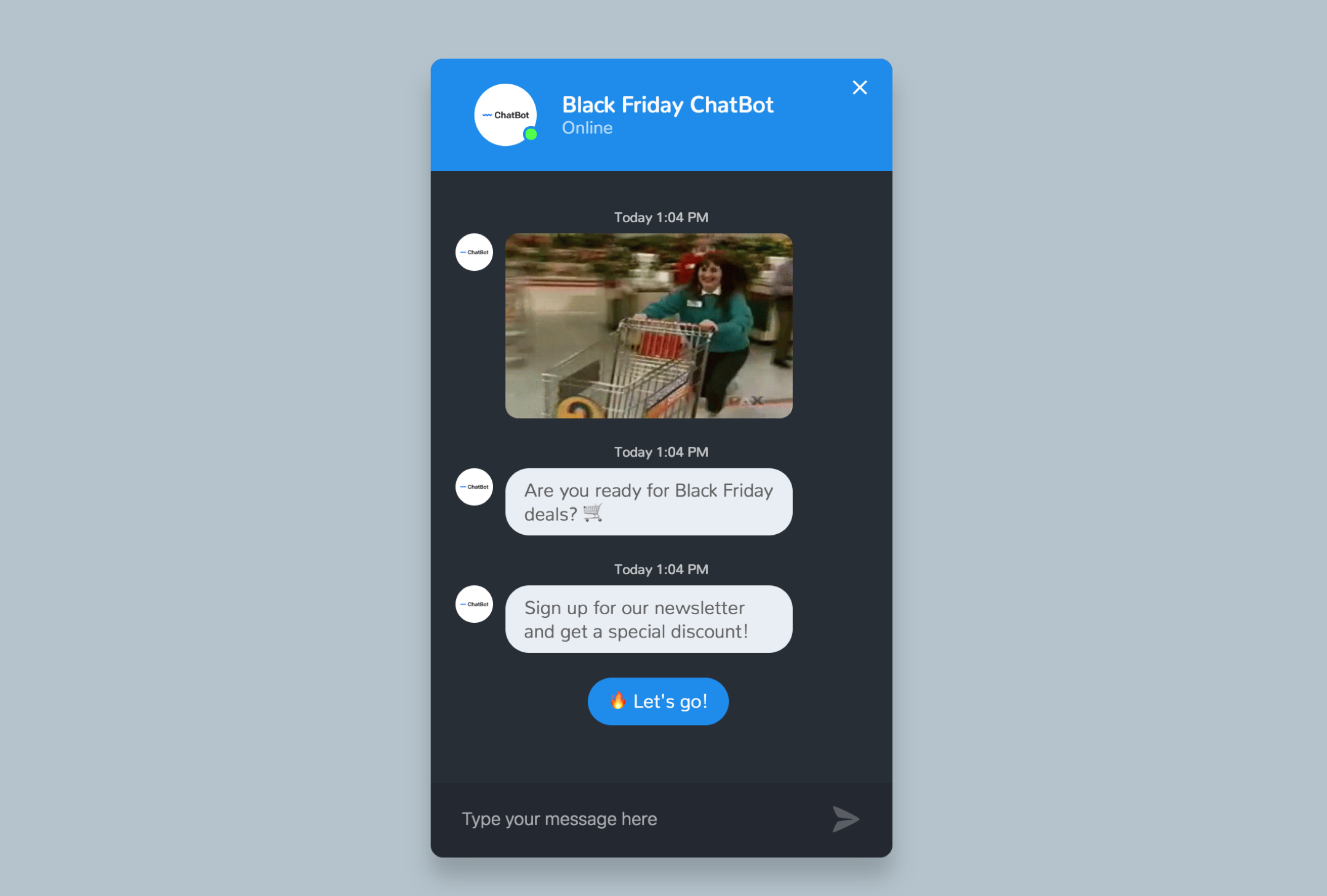 Collect email addresses and send discount codes
With the Black Friday Chatbot, you can gather users' email addresses and automatically save this data in your marketing automation software. You can then remind your users about the promotion just after they get their discount code with an email or build your remarketing list. With the Black Friday Chatbot, you can promote and send discount codes to your users directly in the chat widget.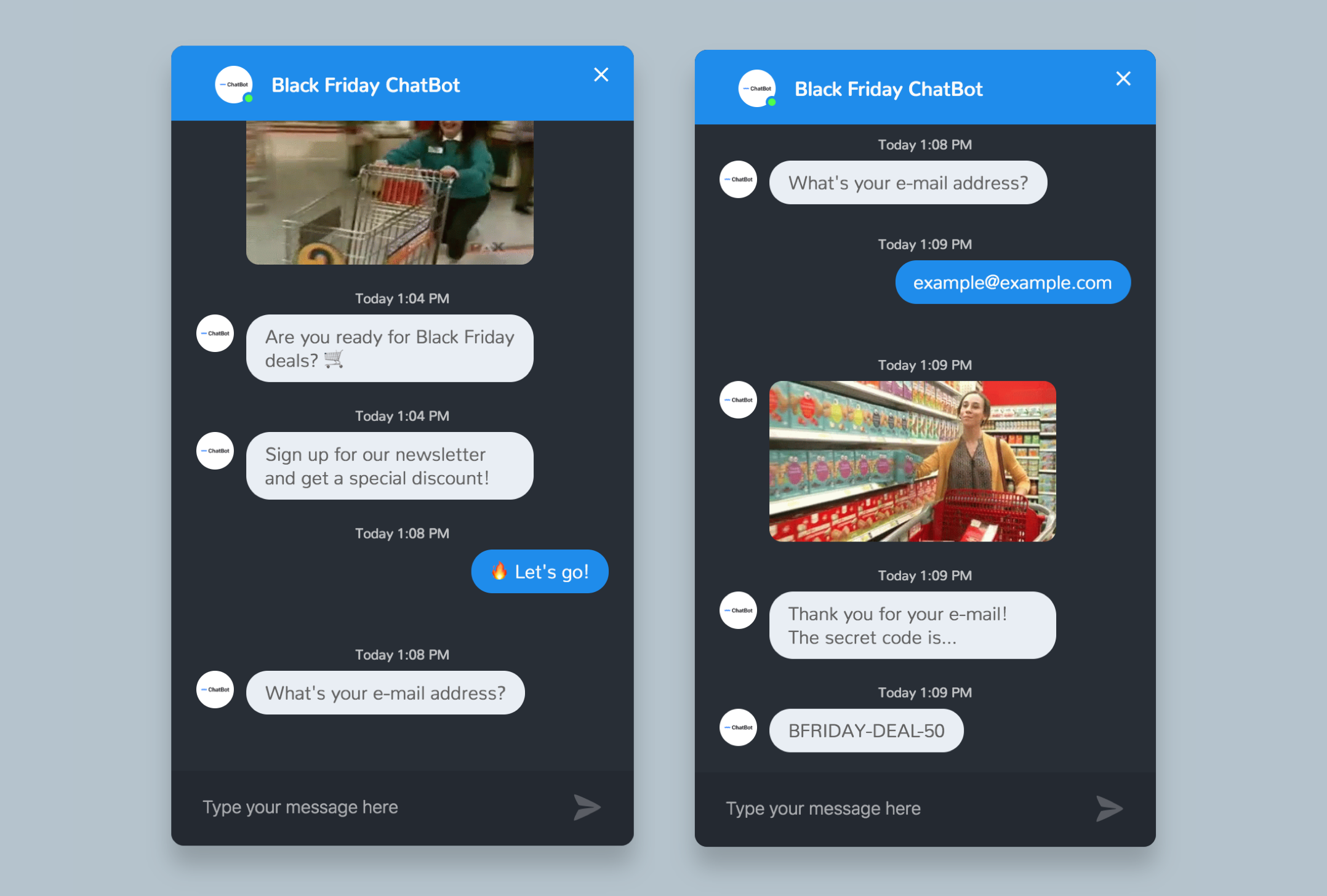 How to import the template
Click here, to go to your dashboard and start using our Black Friday Chatbot Template template now.