Chat Widget is a ready-to-use chat window that lets you add a bot to your website. You can easily customize its look and feel to match your own website.
How to add Chat Widget to your website
Go to the Integrations section and select Chat Widget.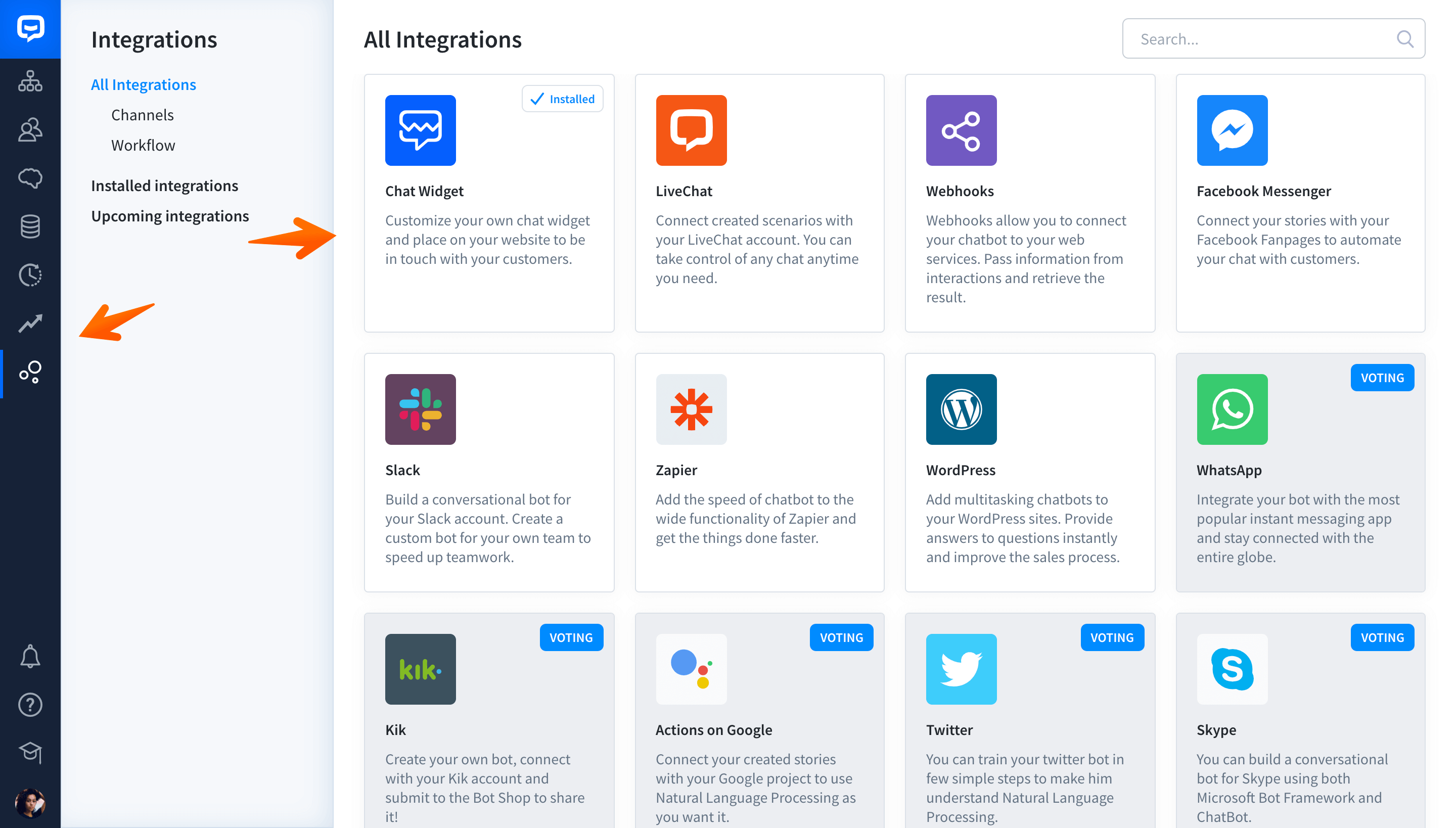 2. Click on the Publish your bot section.
3. Copy the code from the box by clicking on Copy to clipboard.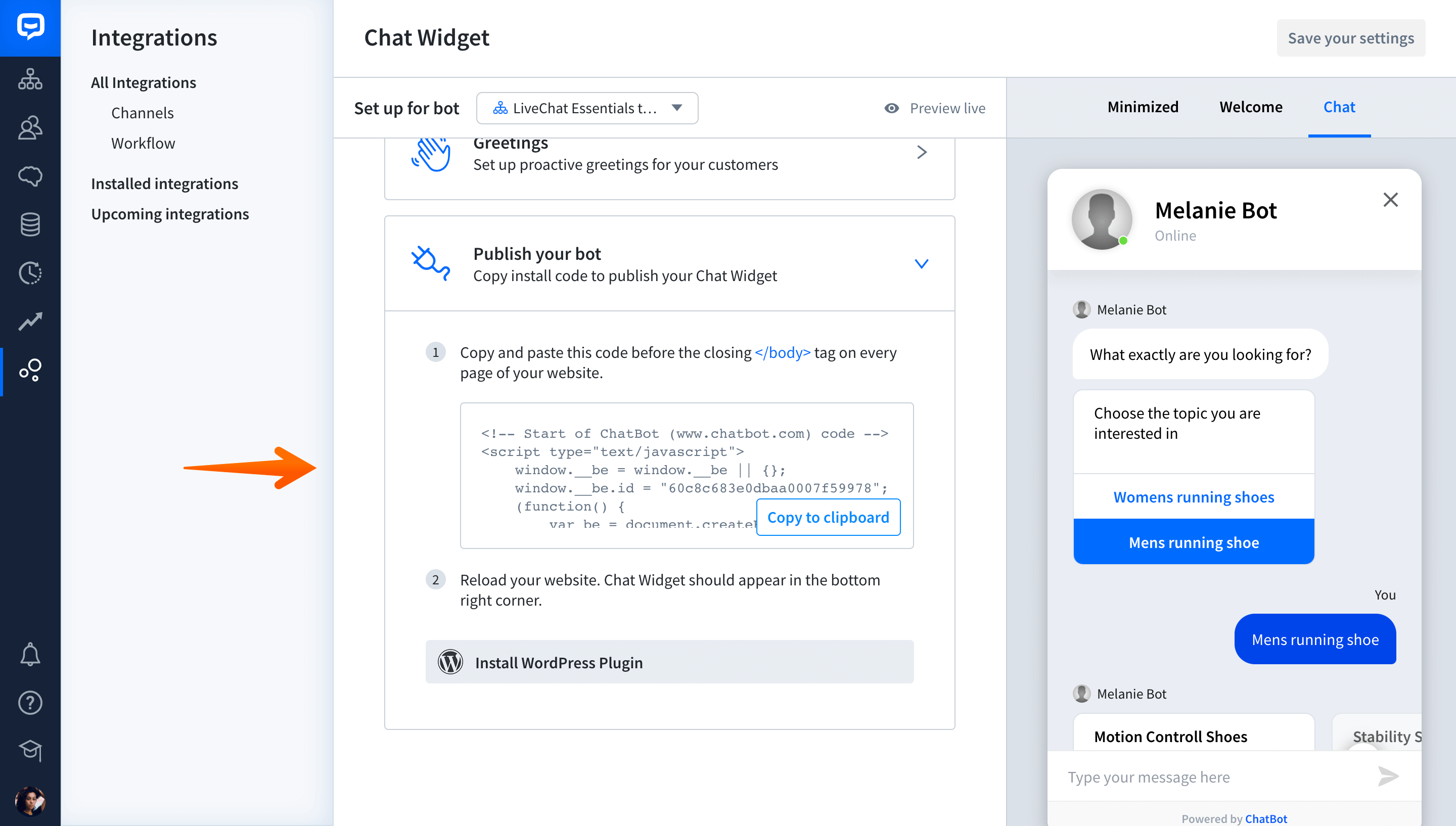 4. Paste the code to your website's source code before the