Ask a Question is a powerful bot action that can validate user responses and collect leads.
Ask question is an action that can be beneficial when you require specific information from your clients to proceed with their request. Maybe you have an online shop and want to verify usernames before completing the order or need email addresses to reach back to your clients. Ask question gives tools to plan and manage the flow of your questions.
Main features
The bot action provides you the option to fully customize the behavior of the action. Let's take a look at all the options that you can customize: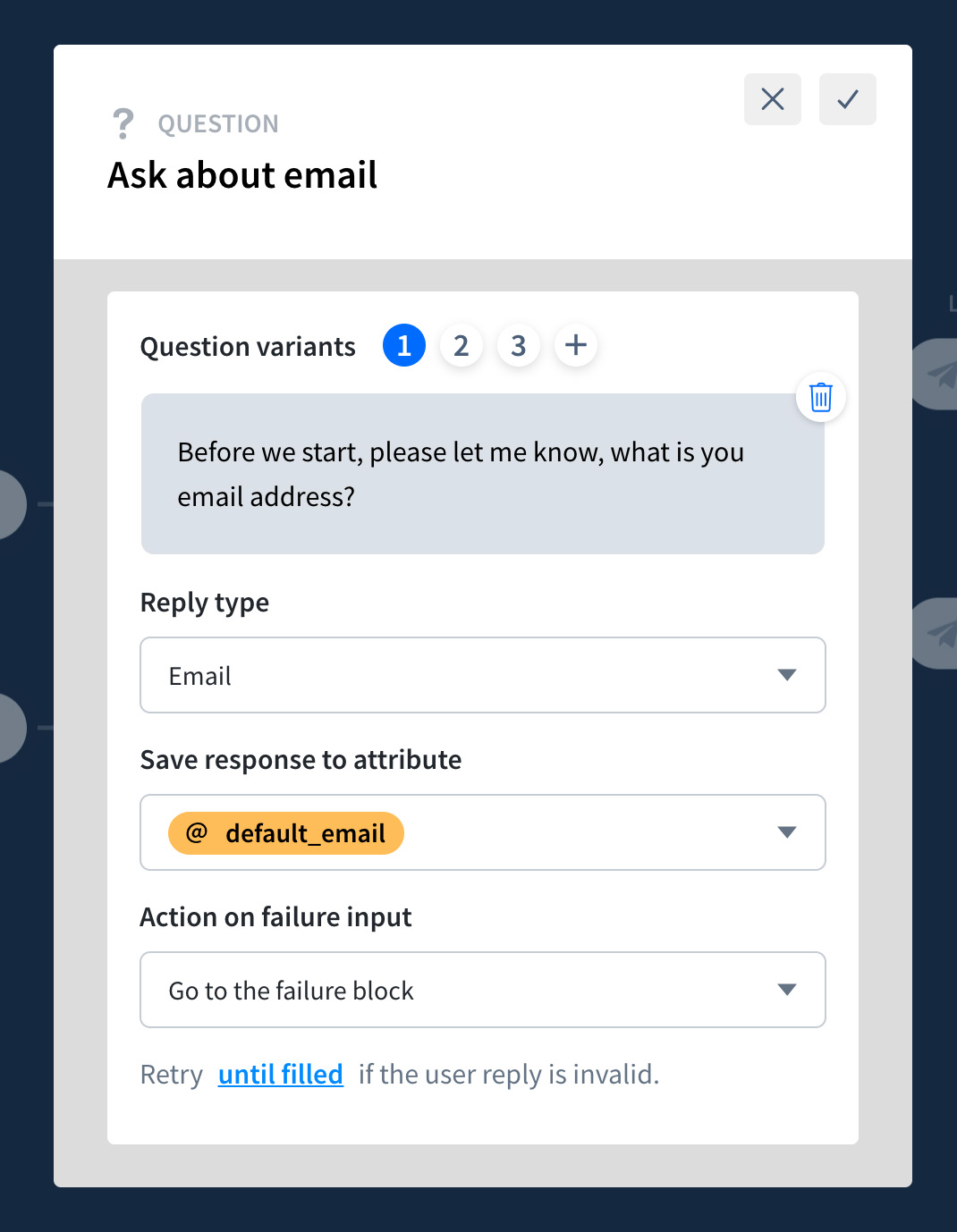 Your question — type your question here. Note that if you decide to enter more questions, they'll appear in this exact order.
Reply type — select an entity that you want to validate. You can choose either system or user entities.
Save answer to attribute — name your attribute to reuse it in the future.
Action of failure input — choose the action to be triggered when the maximum number of questions is reached.
Retry until […] — decide how many time is the bot going to repeat the question in case the attribute isn't filled.