Decrease the time that your HR team spends on sourcing candidates, answering simple questions from potential employees and speed up your lead generation process with our Recruitment Bot template. While designing the template, we're focused on increasing users' engagement and automating some of the most repetitive tasks to make the recruitment process more efficient. Check out how easily you can implement and use your new recruitment assistant. 🤖
What can the Recruitment Bot do
The Recruitment Bot covers main areas of the daily lead generation process, from showing currently available positions, describing requirements and benefits, to simple candidates' screening and collecting their data. Additionally, you can easily post new job offers and edit the existing ones in a matter of minutes.
What's inside
Simple menu
Thanks to easy navigation, candidates will be able to access all the important information directly from a chat window. What's included? Information about the company, open positions, links to your company's social media and contact form - everything that your potential employee might be searching for on your website.
We all know that less time spent on clicking and searching for information equates higher success rate for your Recruitment team. 📈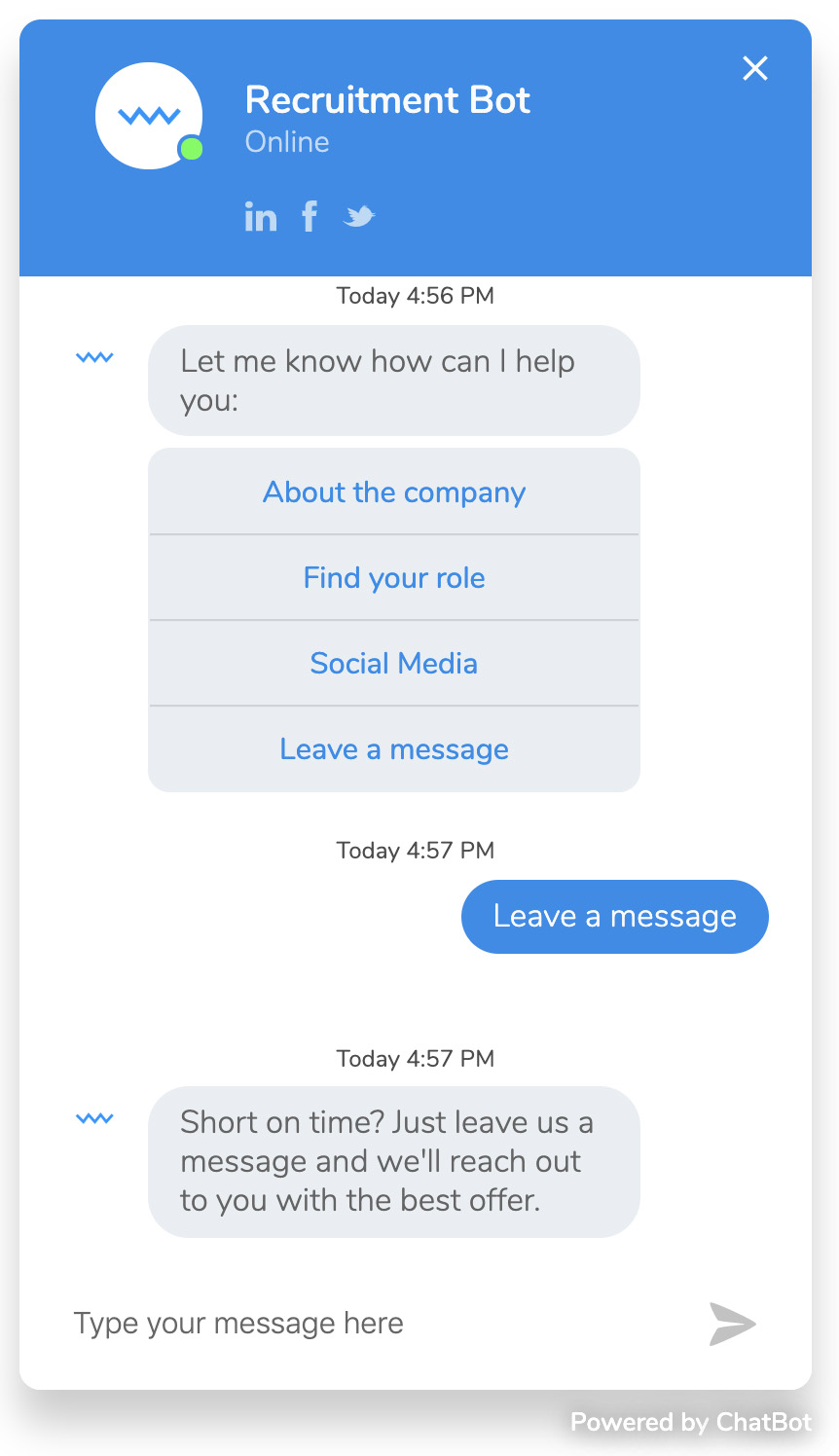 Effortless sourcing
Promote open positions and share all the important information with candidates in a simple and easy to absorb way. No need to spend time answering repetitive questions about requirements and perks - Recruitment Bot will do it for you!
We recommend dividing job offers by departments to simplify navigation.
We recommend dividing job offers by departments to simplify navigation.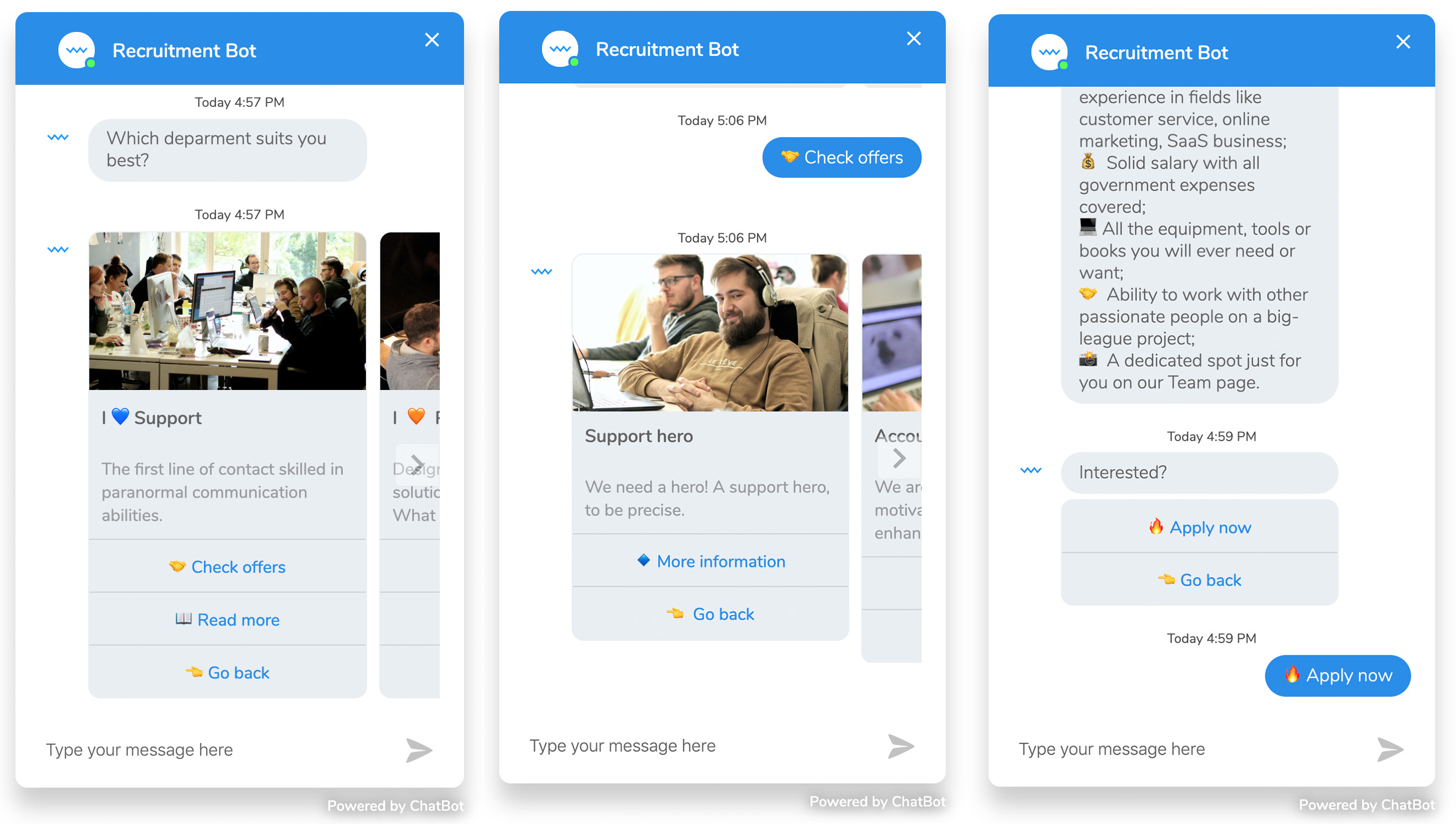 Easy applying and collecting of applicants' data
When a candidate decides to apply for one of your job offers (clicks the 'Apply Now' button), then the chosen job title will be automatically added to an attribute 'selected_position' - thanks to that you'll be able to connect a form with candidate's data to a specific position.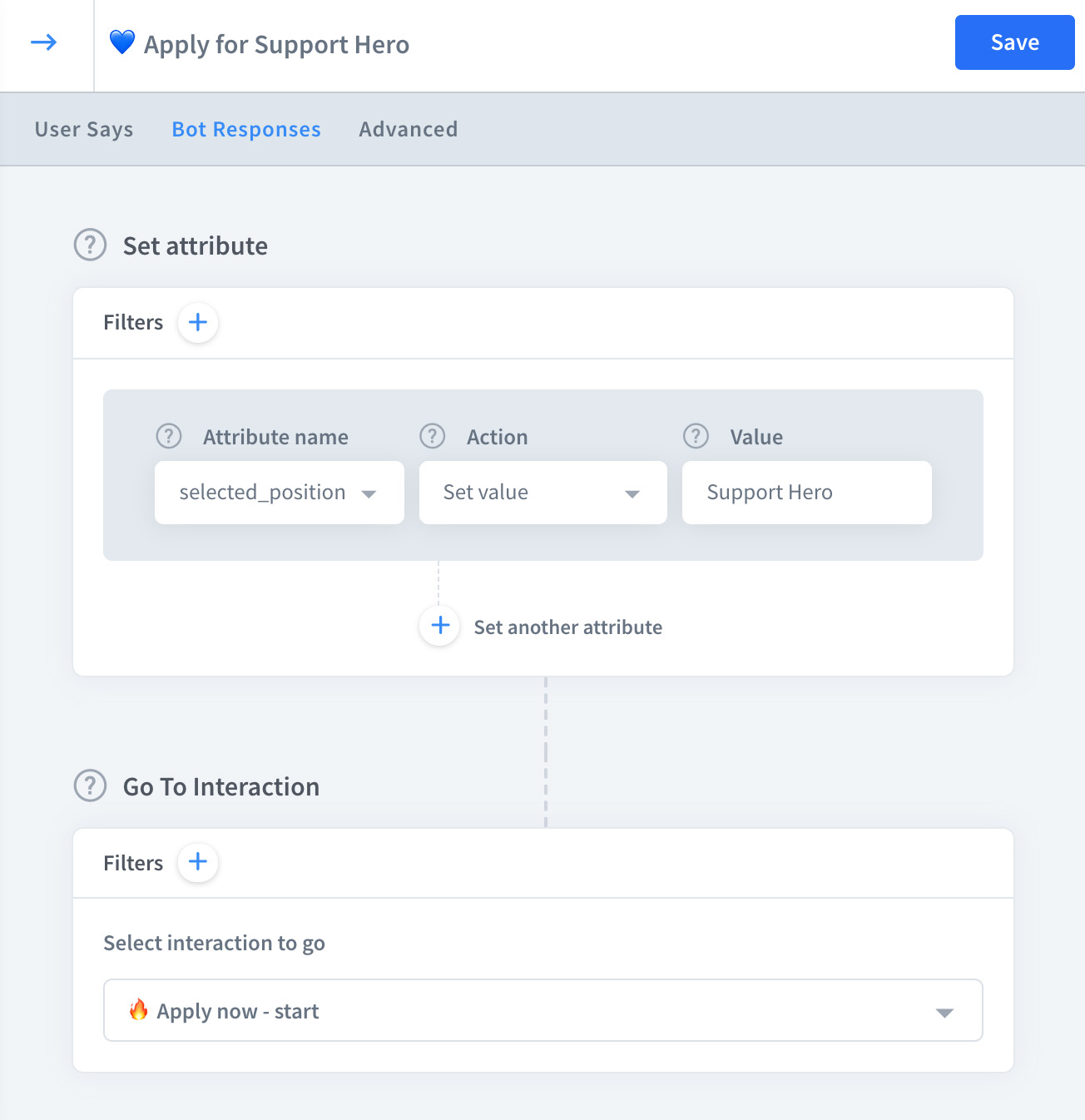 Forget long, boring forms and use Recruitment Bot to gather the most important information about your potential employees. People interested in your offer will just need to answer a few simple questions:
Name
Surname
E-mail address
Phone number
Link to LinkedIn profile (optional)
Website URL (optional)
Link to Facebook profile (optional)
Filling out this information should take seconds. Once the process is finished, the applicant will receive information that your HR team will soon get in touch with them.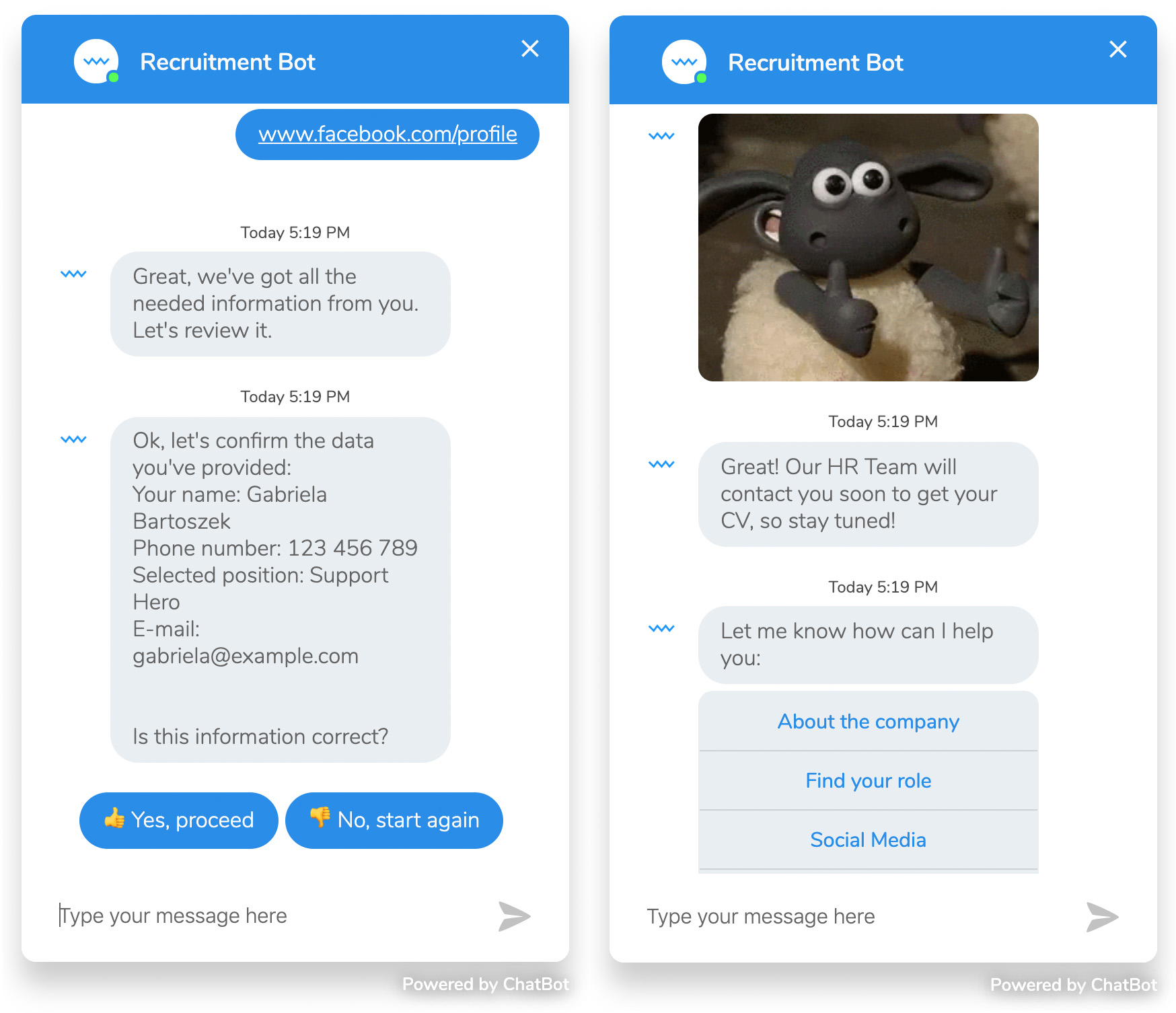 Collected data can be automatically sent to your email (use our Zapier integration) or saved in Google Spreadsheets - you choose what works better for you.
How to import the template
Click here to go to your dashboard and start using the Recruitment Bot template now.