Power-up your sales with a lead generation chatbot on your website and Facebook page. Forget about form optimization and start building stronger relationships with your future customers by delivering an engaging conversational experience.
With the ChatBot Lead Generation bot template you'll be able to:
Engage more website visitors and Facebook users

Generate new leads and collect contact information (name, e-mail, company name, company size, additional message)

Collect and process inquiries from users

Segment and qualify leads automatically

Send data directly to your CRM and Google docs
What's inside
Welcome message
The ChatBot's greeting provides an opportunity to create a strong first impression. Welcome your visitors with a message - be it an engaging image, gif, video, or call-to-action button.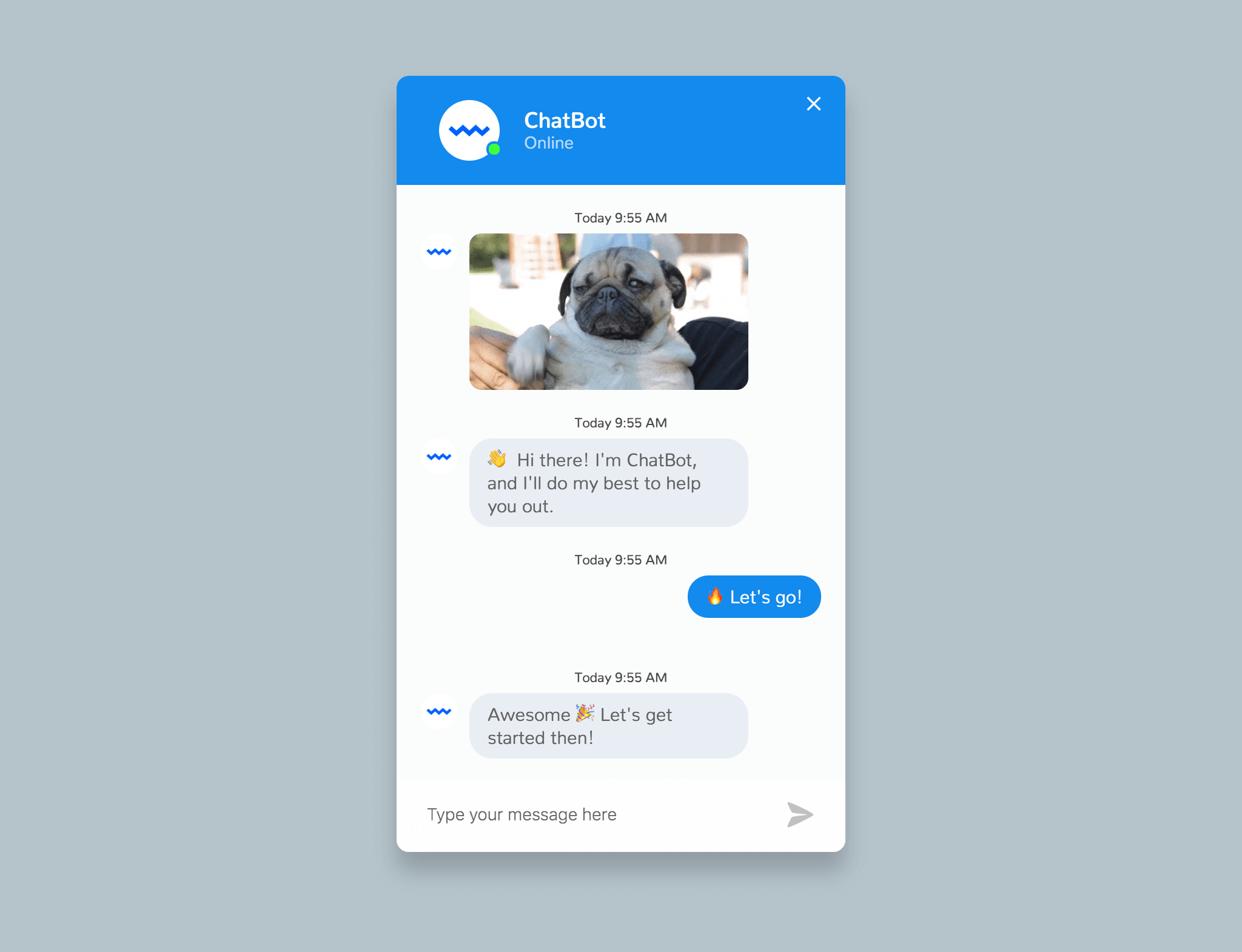 Conversational contact form
ChatBot will ask users your qualification questions. With Lead Generation template you can gather users' names, email addresses, company names and sizes. You can easily customize the template, edit an existing scenario, and add more questions.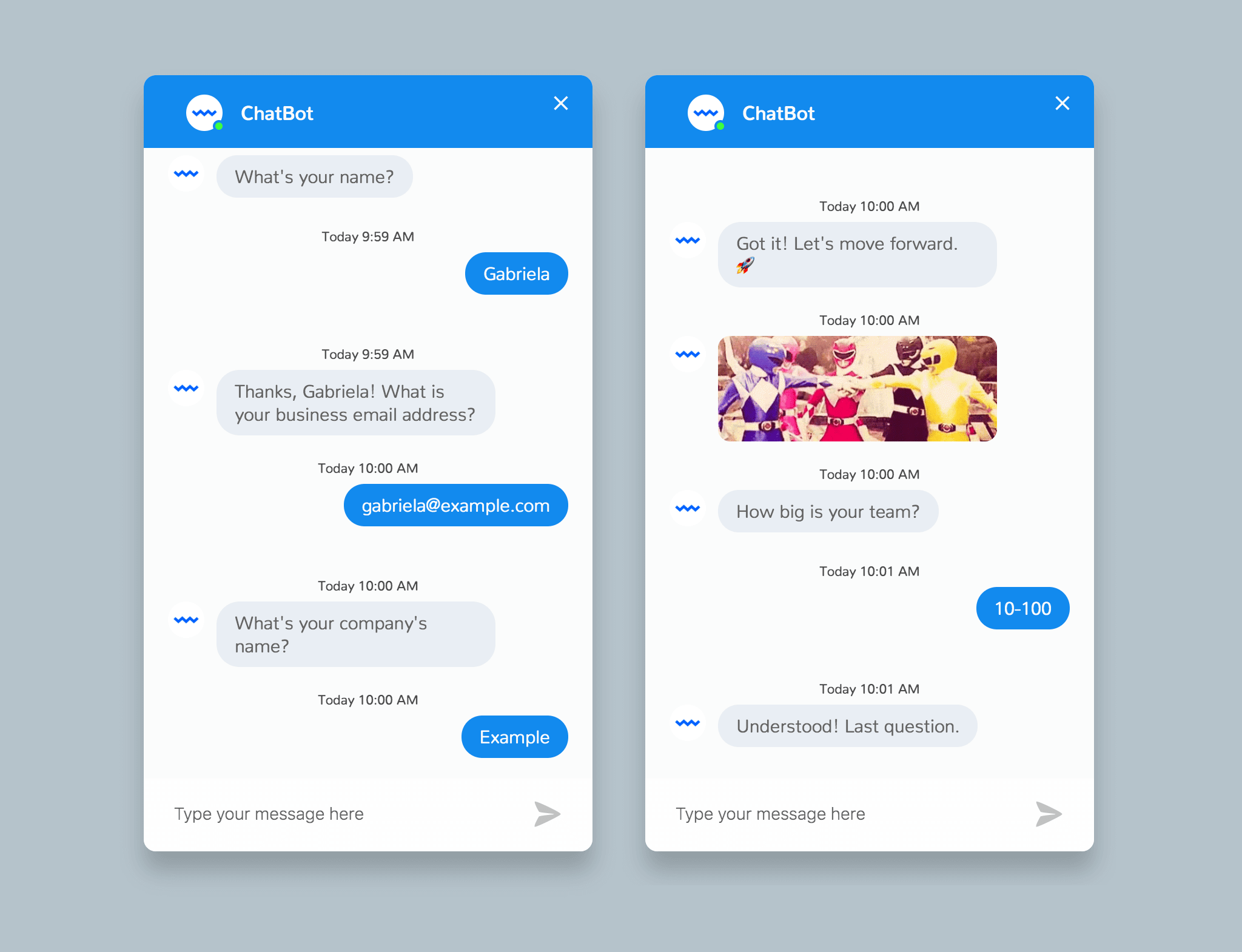 User's Message
After the contact information is filled out, users can send you an additional message.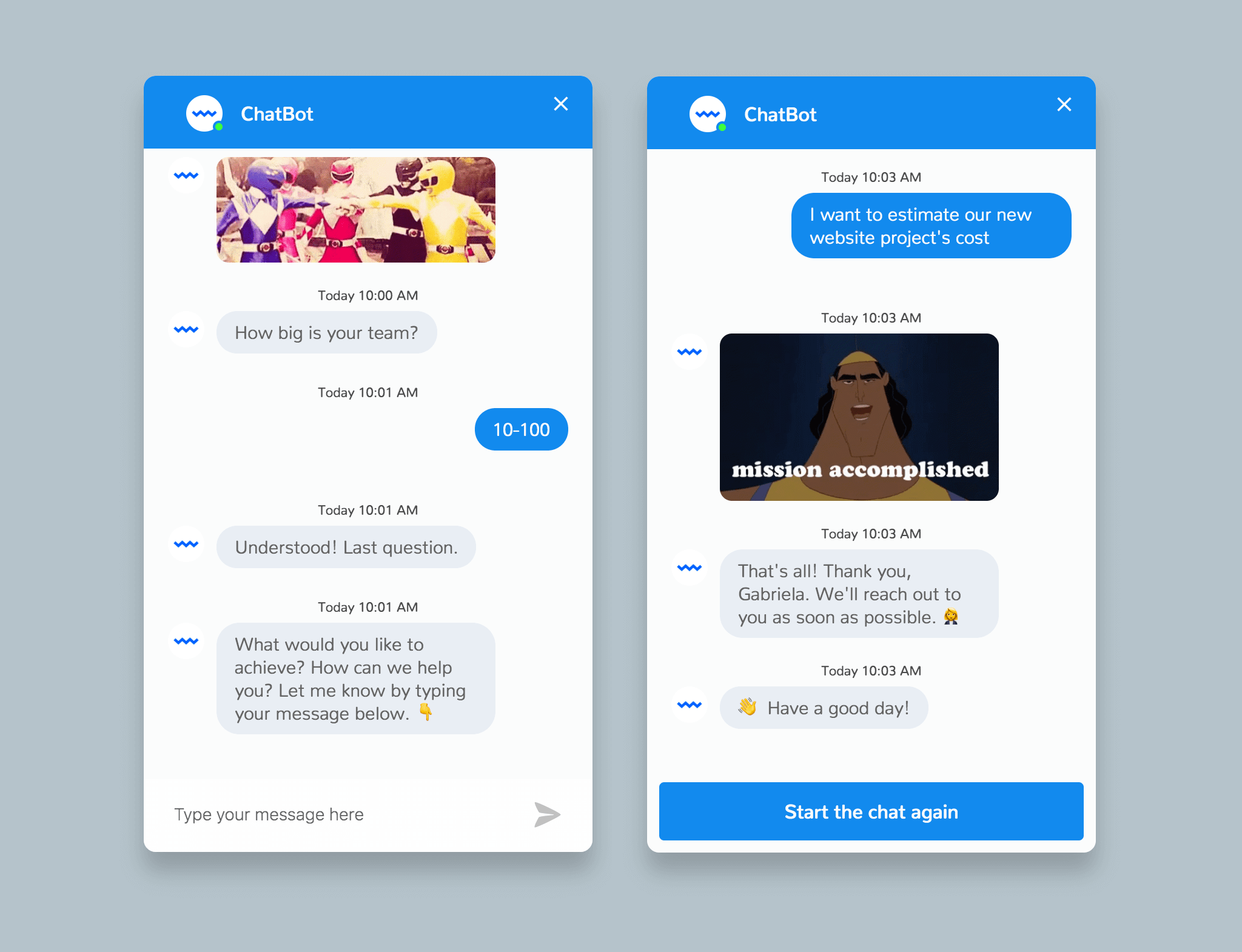 How to import the template
Click here to go to your dashboard and start using the Lead generation template now.