Built-In Chat
Whether you're in the middle of building your chatbot or almost finished it, you can use the built-in chat to test out the conversation flow.
How to test your story
Click the blue chat bubble (you can find it in the lower right corner).
Select the story you want to test. In this case, we want to see how our Basic E-commerce flow goes.

Type various queries and observe your chat.
The interactions that you've already reached are always highlighted so you can track which interactions are being triggered. Additionally, default interactions and actions have captions so you can follow when they are triggered by the system.
JSON preview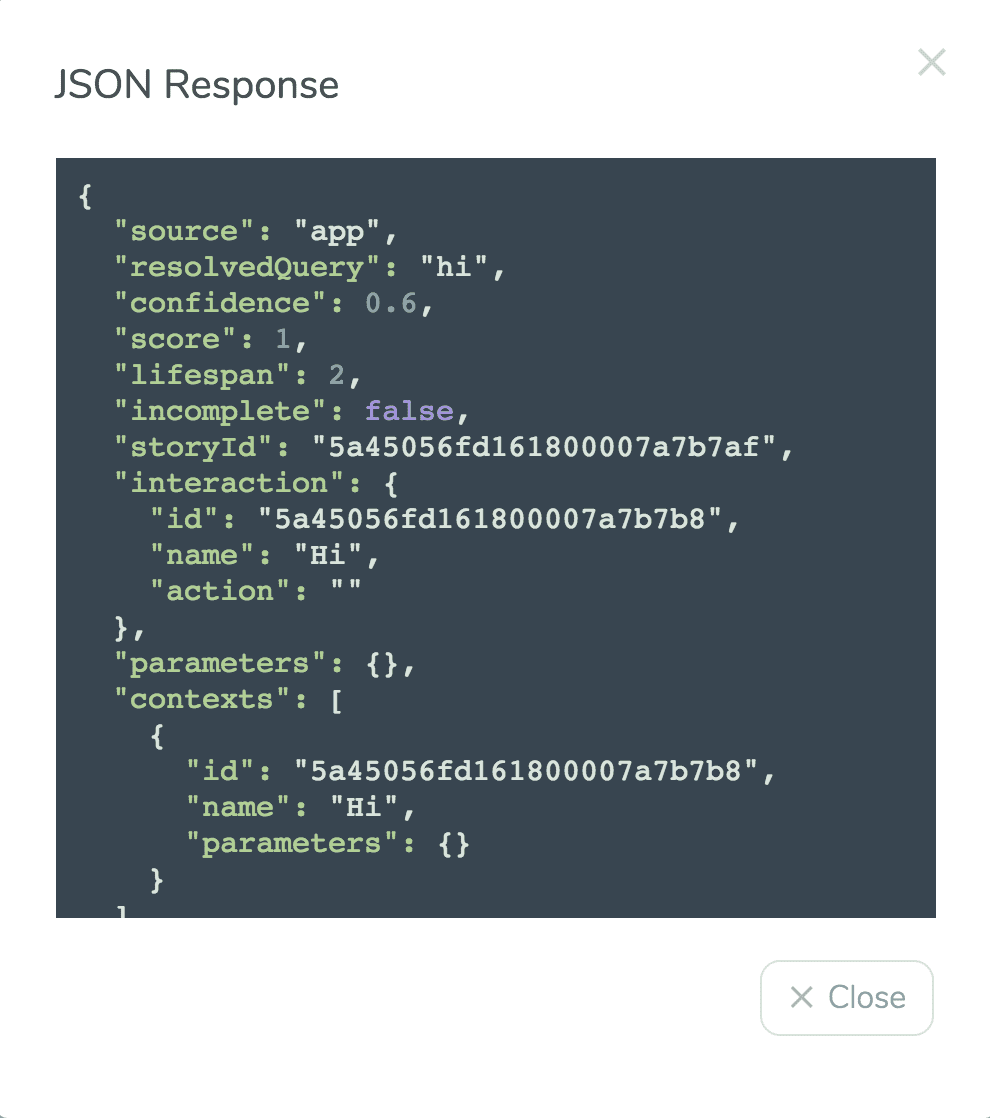 You can view the conversation as a JSON. Click the brackets on the top bar, to see the JSON from the last interaction. To view another point in the conversation, click the avatar next to it.