Facebook Ads are a popular and effective way to reach a target audience by promoting your products and services. Sometimes creating an ad and putting it out there may not be enough to stand out in a crowded marketplace. This is where ChatBot comes in - connecting it to your Facebook Ads can provide potential customers with a more personalized and interactive experience.
Connect your story with Facebook Messenger
Before you connect your bot with Facebook Meta Ads, ensure you have integrated ChatBot with Facebook Messenger first.
Go to your Facebook Ad Manager and click Create to add a new campaign. As an objective, choose either Traffic, Engagement, or Leads and click Continue.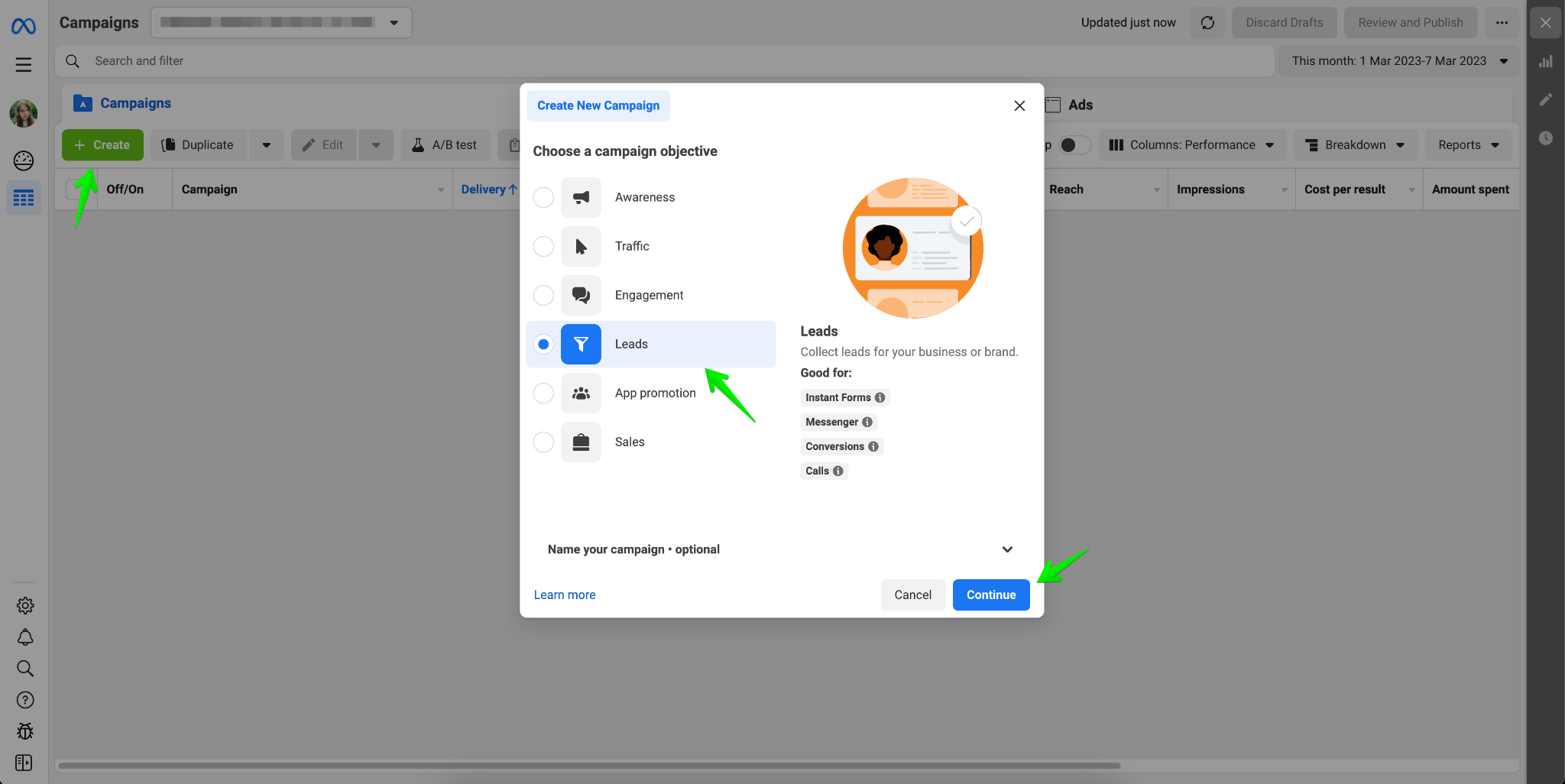 In the next window, set up your usual ad settings and click Next.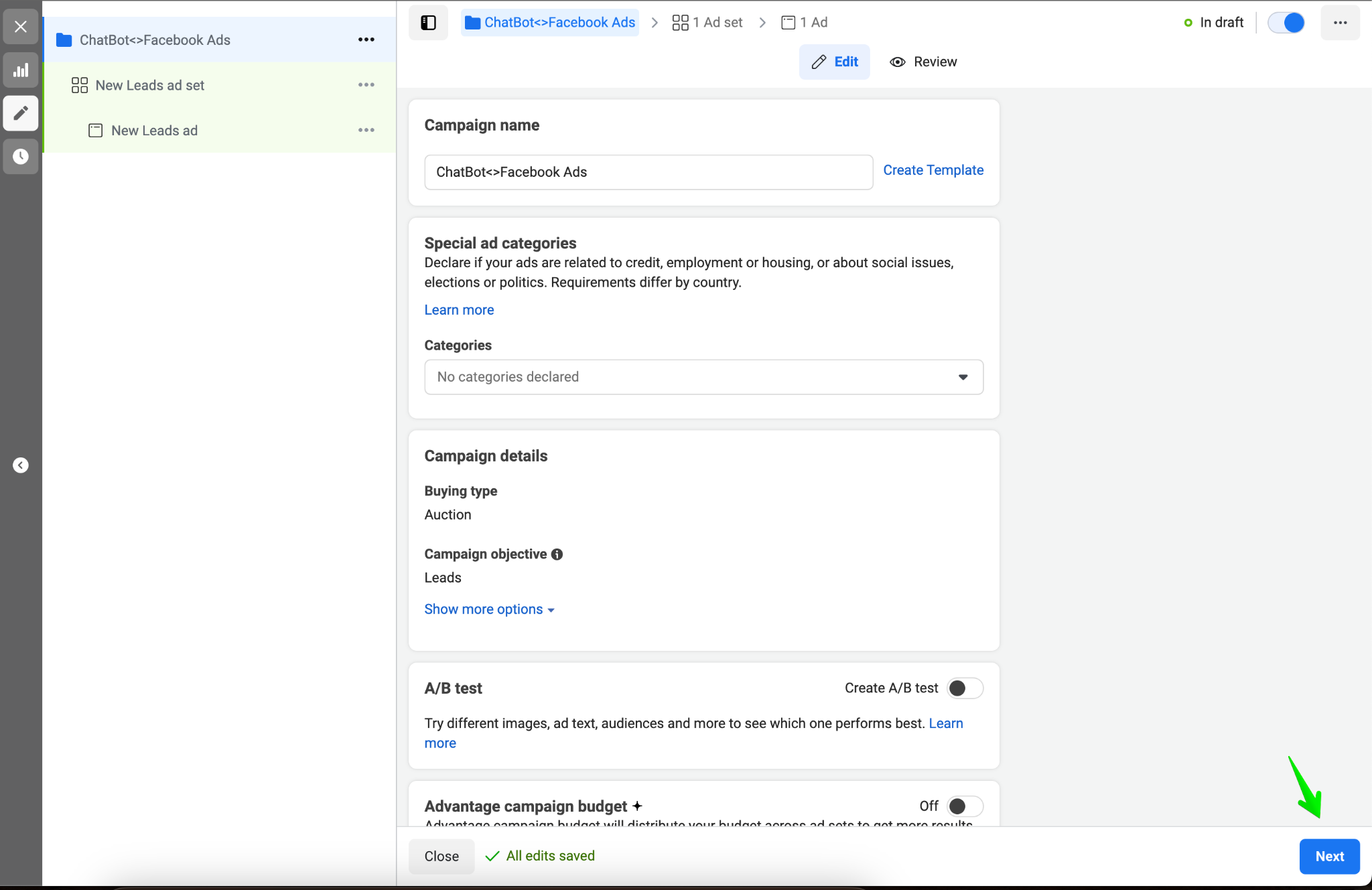 In the Conversion section, choose Messenger and click Next.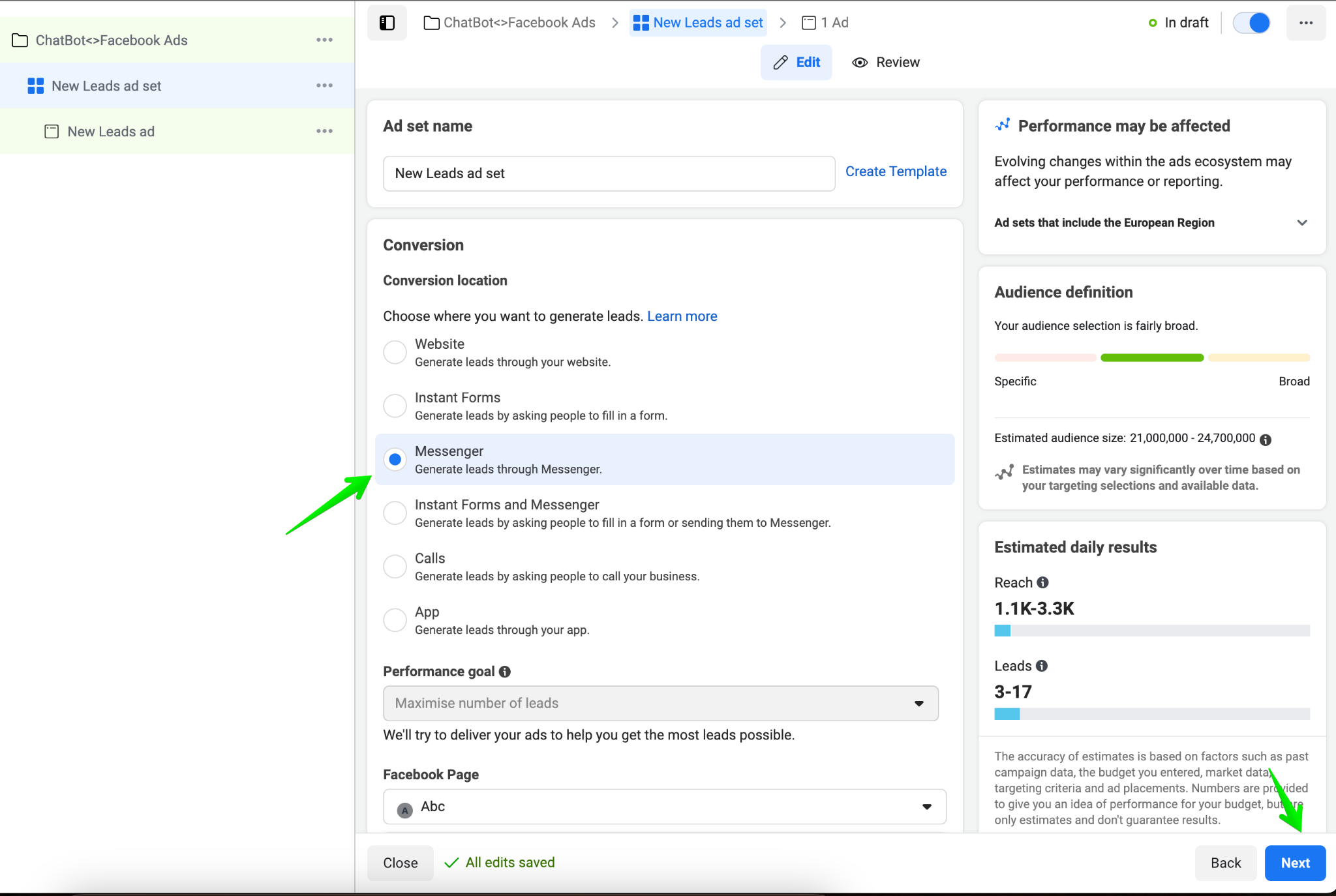 In the Message template section, choose Create new and click +Create.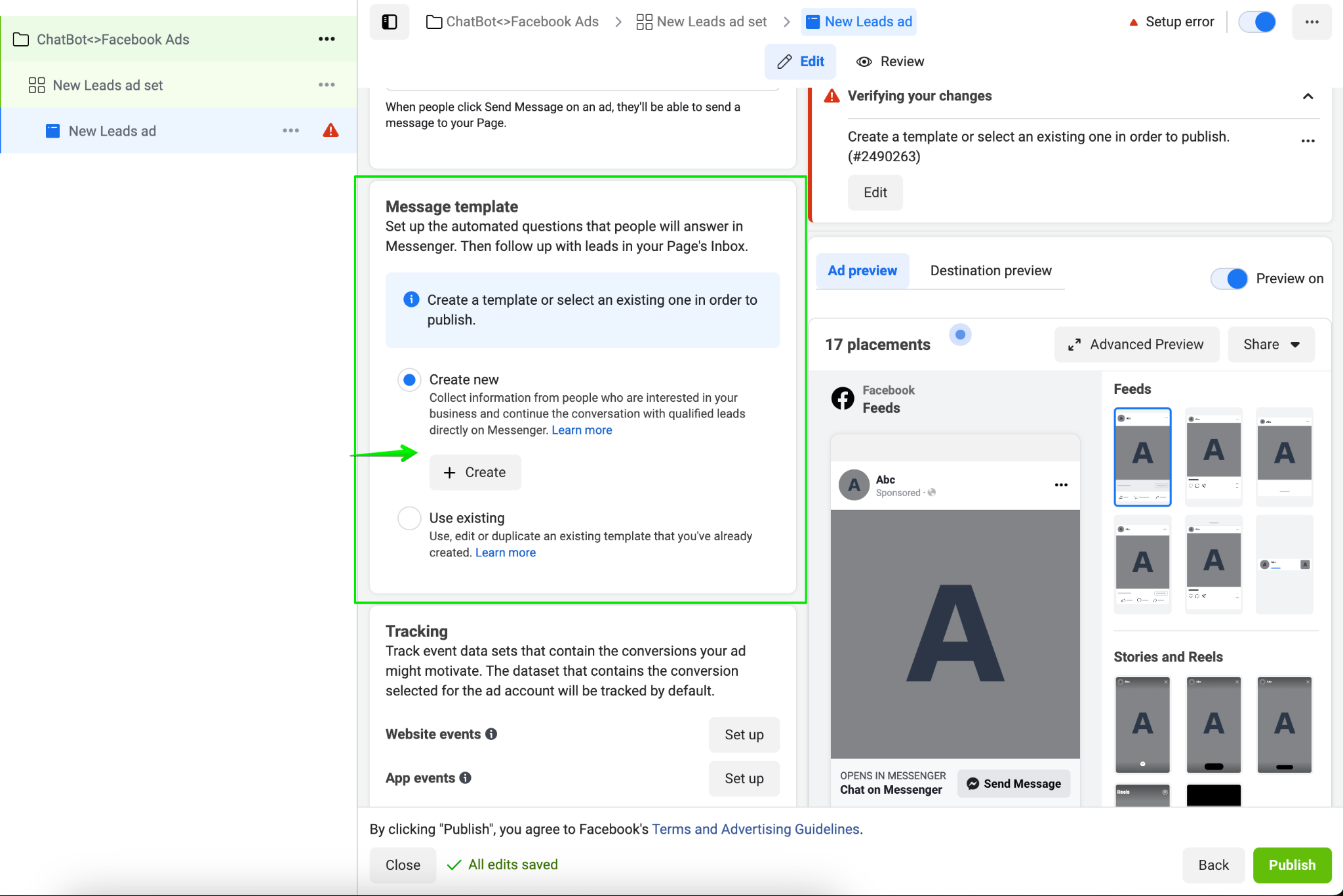 Go into the Advanced settings, turn on the Connect an app slider, and select ChatBot.com. Click Save and Finish.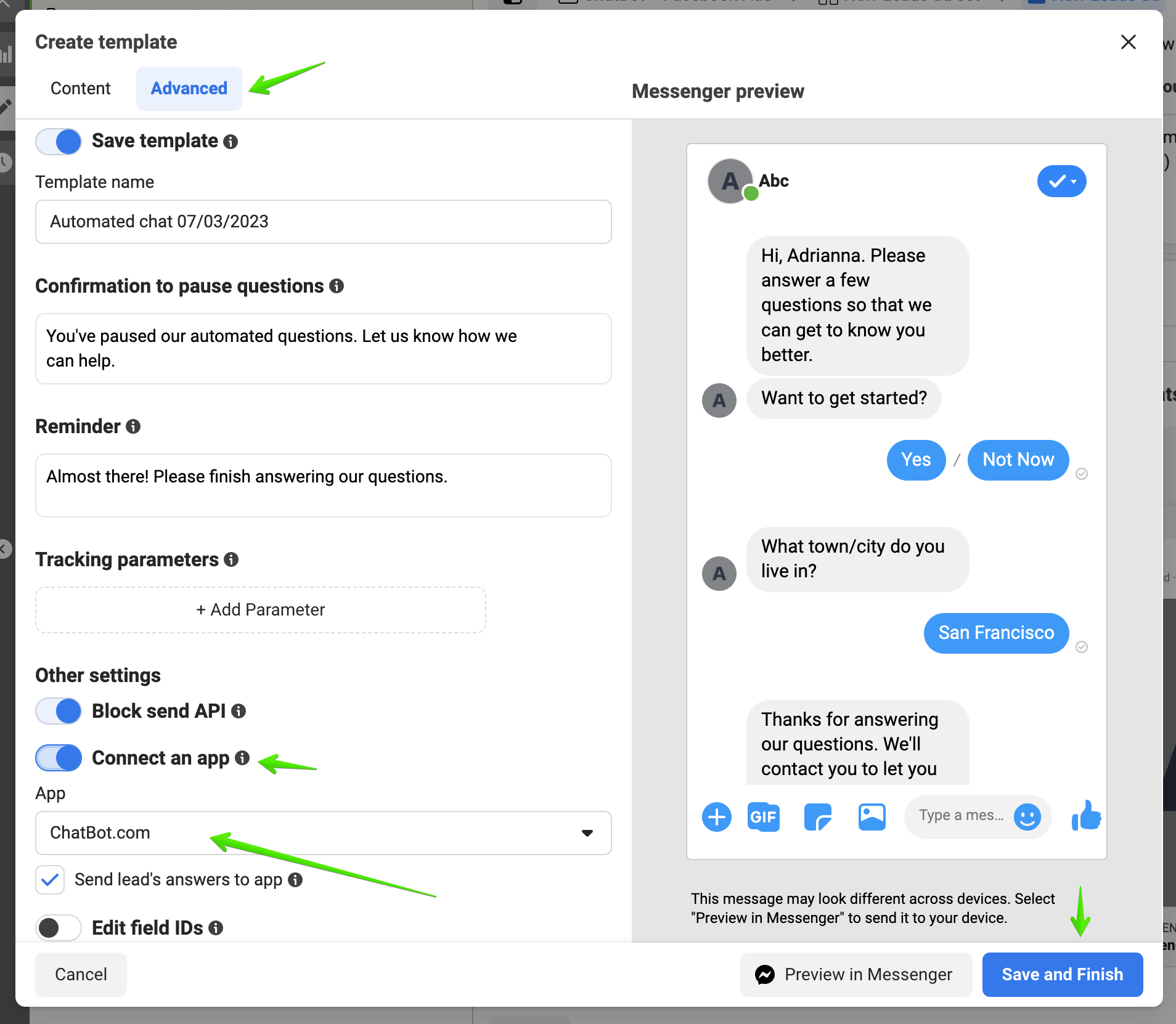 Fill in your remaining ad campaign information and hit Publish. Your bot is ready to respond.