Customer Service Bot
Redefine your customer service with the help of an AI assistant and give your customers instant and consistent answers 24/7/365. Let your team focus on more complex client queries while chatbot handles the most repetitive ones.
With Customer Service chatbot you won't leave your customers without answers for hours. We've prepared this template to help you automate the most common sales and support customer queries. The template is designed with SaaS businesses in mind but you can customize it to suit any kind of business.
What's inside
Intuitive menu
Your customers will be able to access all the important support, sales and contact information directly from a chat window.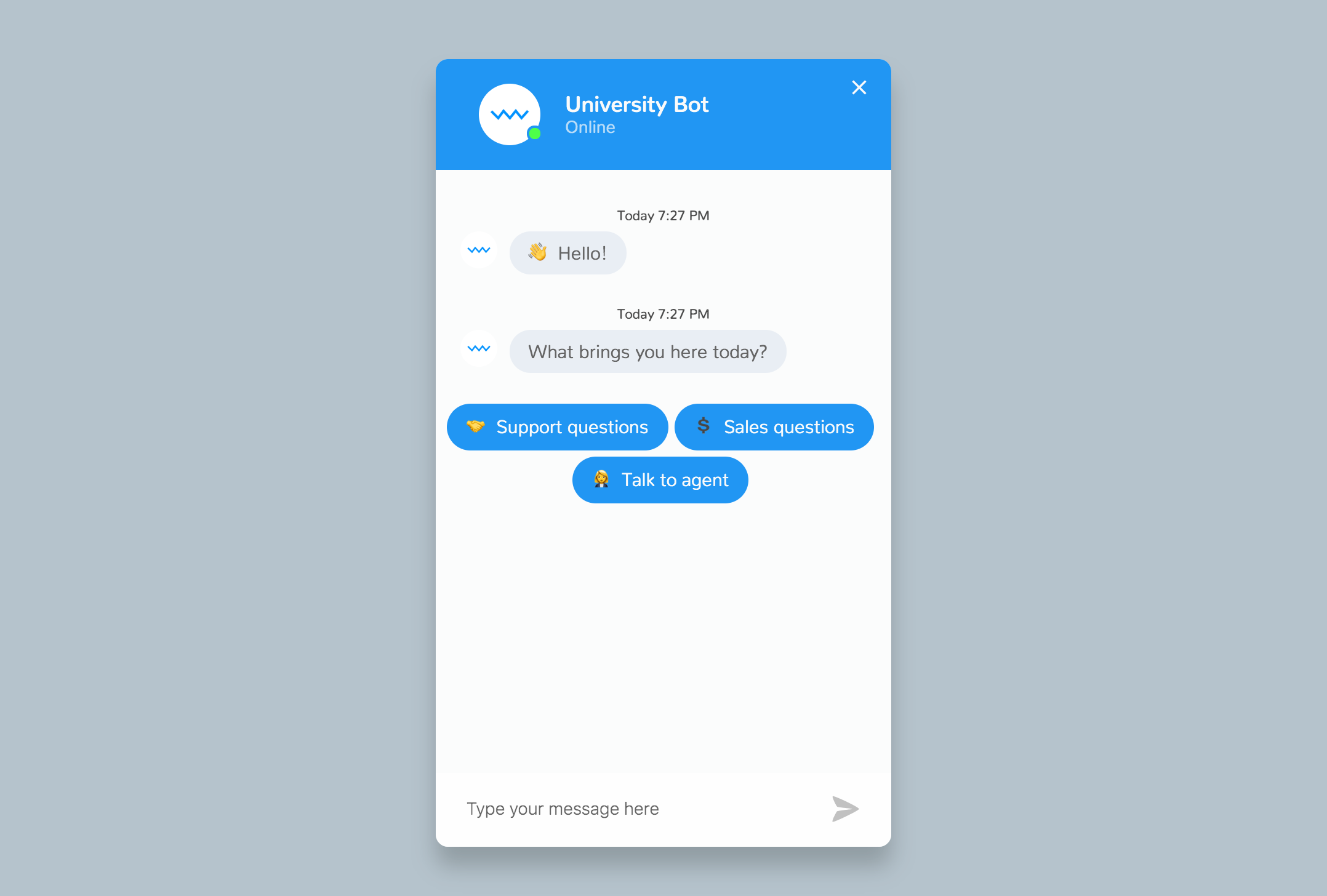 Effortless support
Help customers navigate through the most important sections of your website and share support information to answer their questions. With the Customer Service template, you can also easily resolve common requests such as changing plans and sending a password reminder.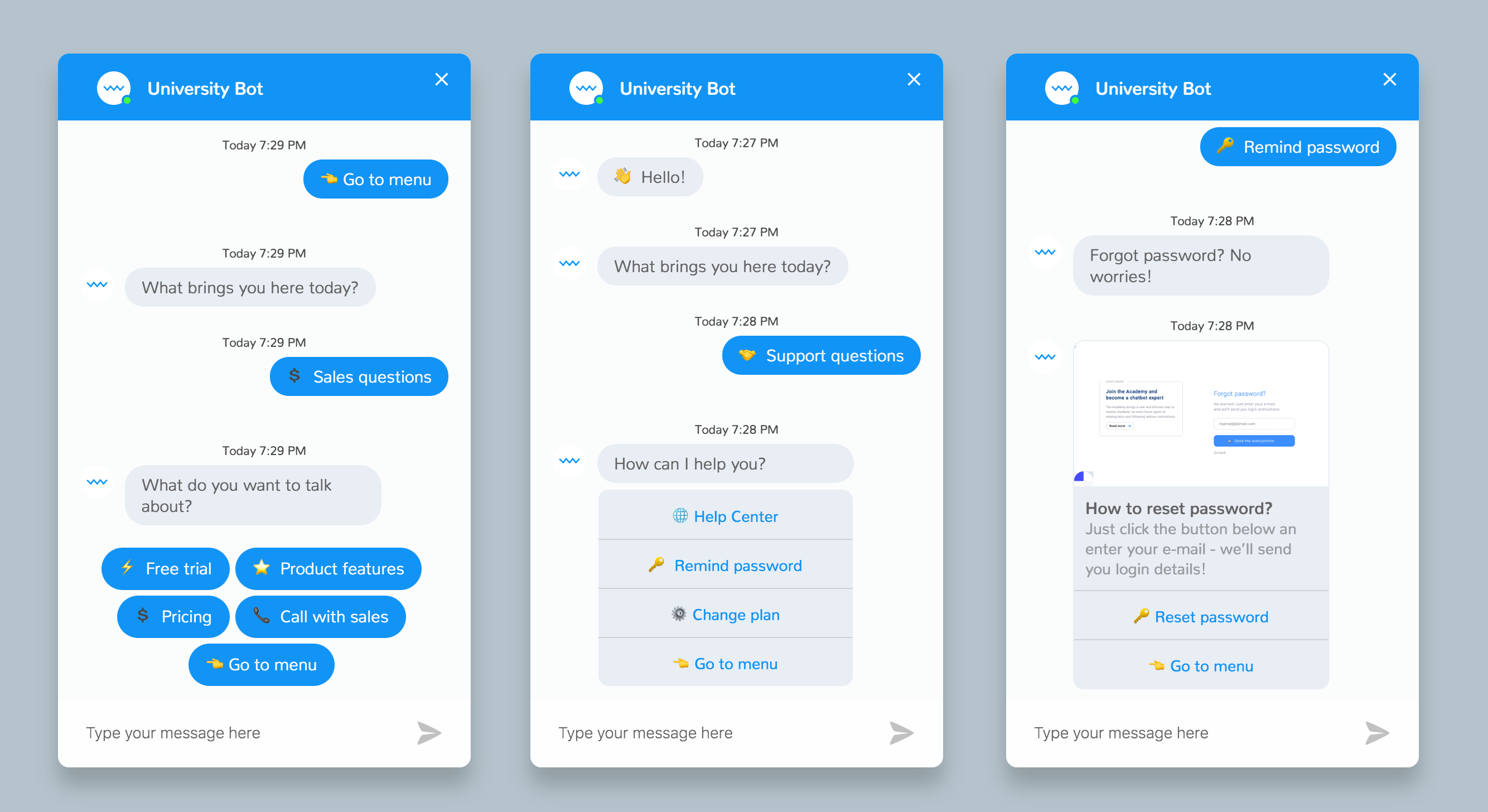 Contact form
Share contact information using a chatbot. With the Customer Service template, your customers will be able to start a call directly from within ChatBot.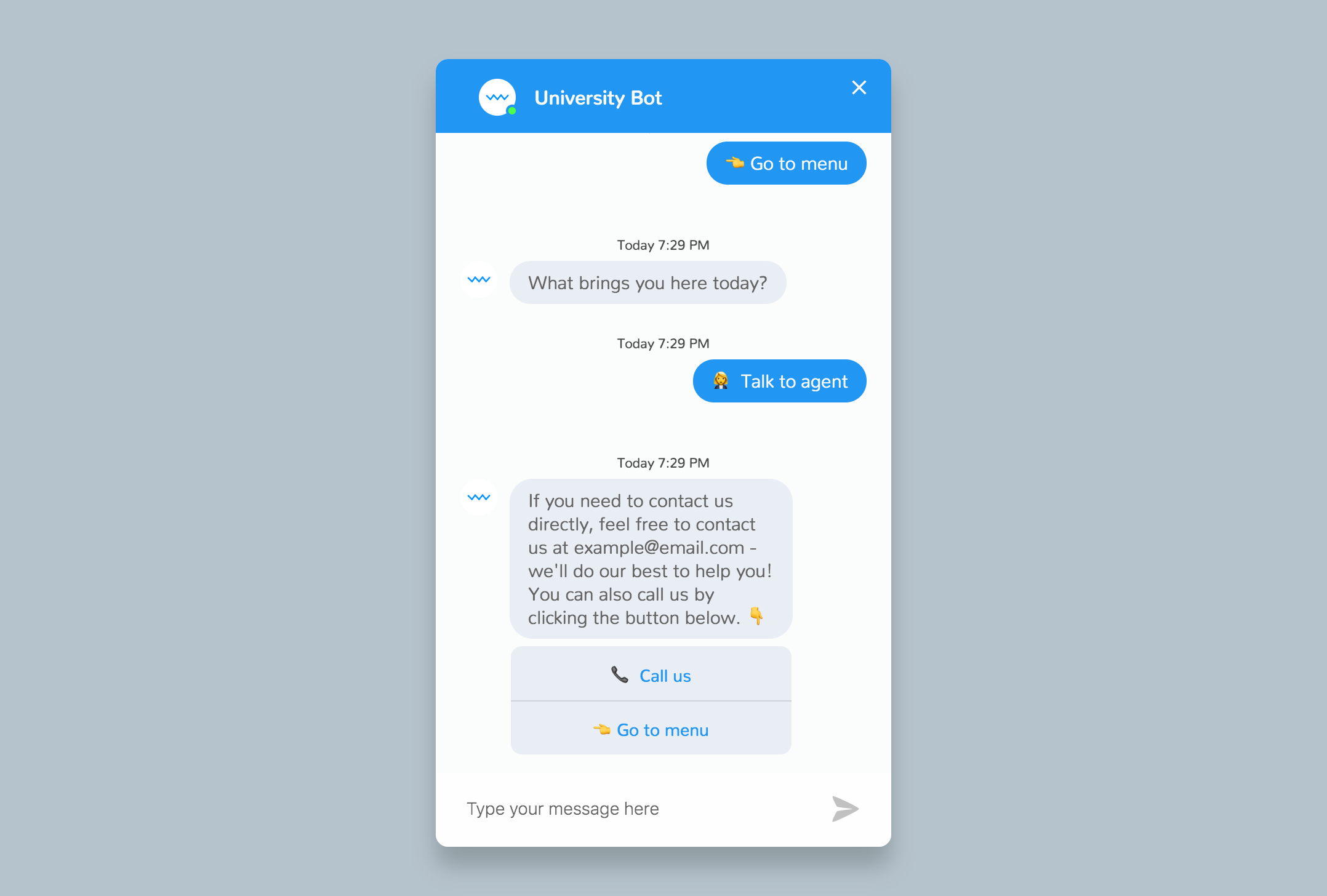 How to import the template
You can add Customer Service Template for free to your ChatBot account with a few clicks and customize it to your needs. To start using the Customer Service template click here.